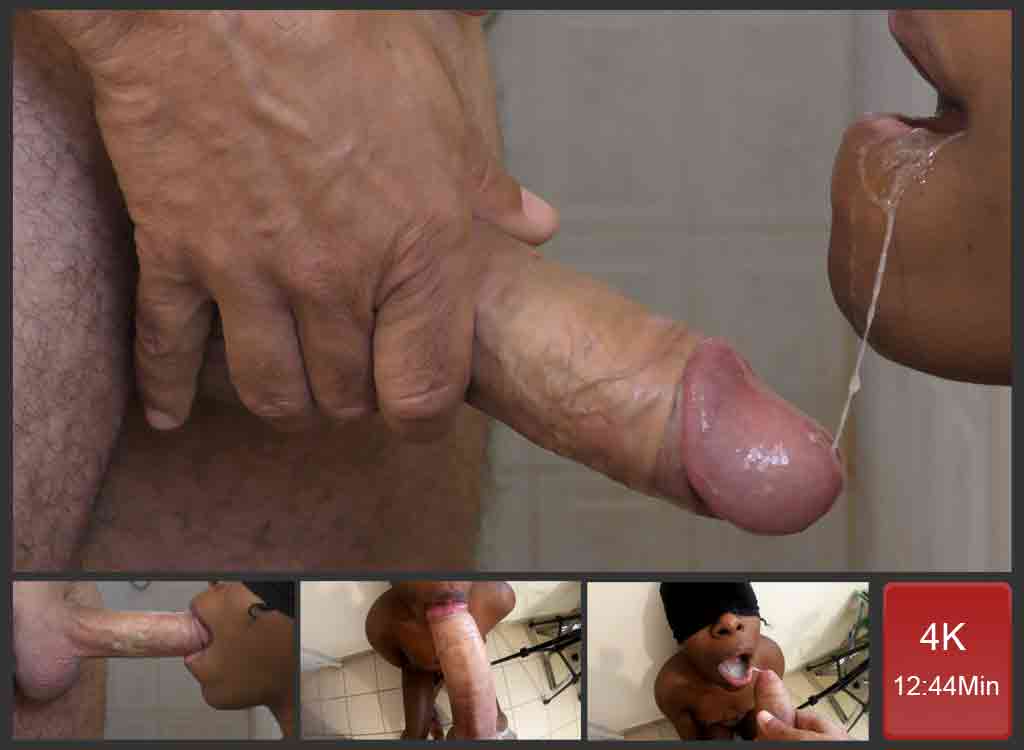 Swallow My Jizz Honey
Today I want to swap my housemaid for another one who loves to swallow my jizz. Therefore I convene her to come to the office and blow my cock until I jerk in her mouth. She is a very oral-oriented girl, she likes to use her mouth as a sexual orifice and give pleasure to men with it. She is also very skilled with her tongue when it comes to licking the anus or balls. Do I have to add that she is a real slut and that I love that? She sits on a little bench to place her mouth at the exact level of my dick so that I don't have to do anything but receive the job!
Deep Throat And More
The only thing I have to do is put my cock into her mouth and let the magic occurs. Her mouth literally wraps around my cock while her tongue is rubbing my dick from inside. She blows in very softly making a light pressure on my dick. And she moves along my cock from deep throat to dick head giving me a real hard time not to jerk in 5 seconds. I am contracting my cock, making it as straight and hard as possible, while working on it!
Cum In Mouth And Swallow
Here we are, I can't hold back my juice anymore. Because she is a real slut, very obedient to her daddy, she opens her mouth at the very moment I am about to ejaculate. Her tongue is out when my balls start squirting good loads of thick cum. The orgasm is burning my balls while I am filling up her mouth with hot semen. Then, when I am ready emptying myself in her mouth, she obediently swallows my sperm and validates the drill by taking out her tongue, exposing her empty mouth. Good girl!