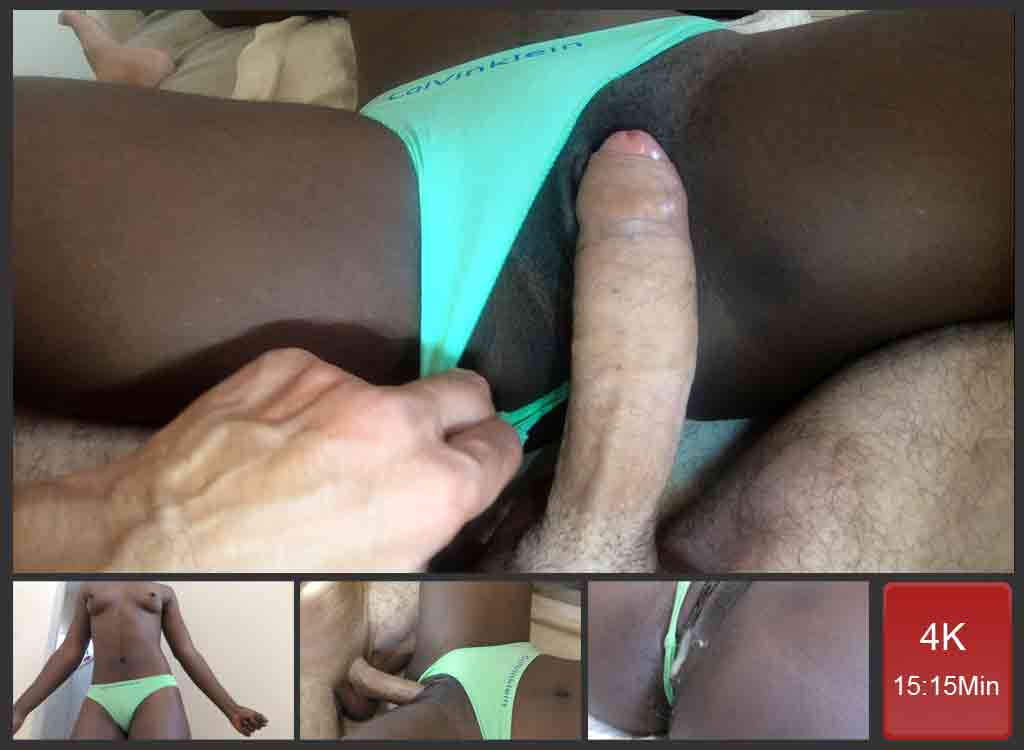 African Girl Dancing
My African girl to dance for me today. Because she is very well body-shaped and very sexy, I love watching her moving her hip, which turns me on at once. Therefore, when she is ready to dance, she automatically lies down on the couch and starts caressing herself. This is the signal for me to get ready. And, when I am moving between her legs, my cock is hard as wood, ready to rub on her clit to turn her on! She loves it
Panty Fuck Interracial
So I rub my penis on her clit after moving aside her green panty. My dick head appears as long as I am flapping it on her cunt. It's now time to penetrate that beauty and give her what she deserves. Therefore, I gently insert my penis in between her lips and slowly push myself in. After having touched the bottom of her hole, I start moving in and out with my hard cock. It won't last long today, and my balls are full! I am watching my cock going and coming until the orgasm savages my hip, forcing me to push in for the first squirt to gush in!
Amateur Creampie Interracial
At that point, I can't reverse what is coming. My sperm flows out of my dick, filling up her little love hole. I am stuck inside her, releasing all the juice my testicles contain. I am pushing in while she is bearing the strain of my dick in her. Gently and softly, I start to remove my dick from her, leaving her cunt full of hot jizz. Then I grab the cam and record the very juice of gods flowing slowly out of her cunt. After that, she takes a nap without removing the sperm between her legs.