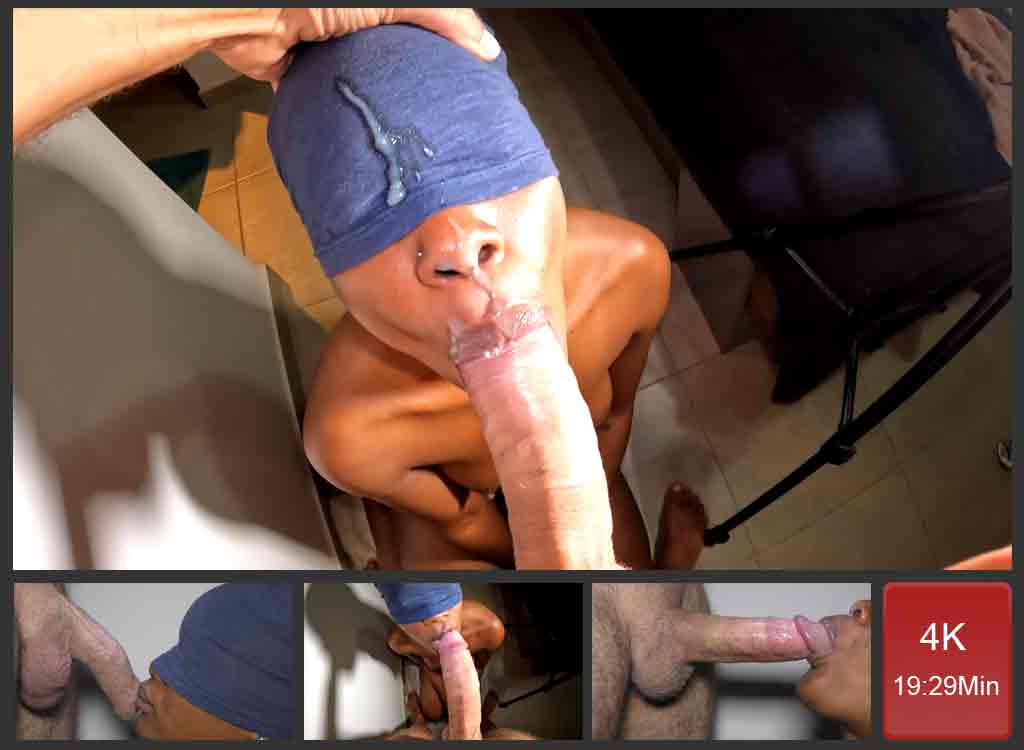 Cum Hungry Chick
My cum hungry chick is always begging for Daddy's milk to drink up. I have to confess that, I now enjoy this moment so much, I feel very happy when she claims for my semen to swallow. She shouldn't know, but I love it when she pumps my rod. I like to watch her sucking my dick to expel the juice, especially when she is blindfolded. Is it the position? Is it because she doesn't see me? I don't know but I feel like I am possessing her and she belongs to me as a sex slave. She laughs when I tell you that.
Sluty Mouth
When my cock is trapped inside her mouth, there is nothing like trying not to cum. She won't allow it. Therefore, I am fighting against cumshot as much as I can, and I love that drill. I love it when I am holding back my semen not cum all at once. There is a really good sensation when her mouth is doing my dick. She is one of a kind and she loves my cock. After a good fight of more than twelve minutes, I give up fighting against her mouth.
She Wins The Game
At the end of the party, she wins the game. She always does. Unable to hold back my cum anymore, I pull out my cock, grab it with my hand and let it jerk. The first load rushes on her face while my cock keeps on delivering the precious liquor of love. She is gathering all the semen in her mouth prior to swallowing it all at once. Nevertheless, I am not ready yet. My cock keeps on burning when I put it back in her mouth for her to cool it down with her tongue. What a good girl she is!