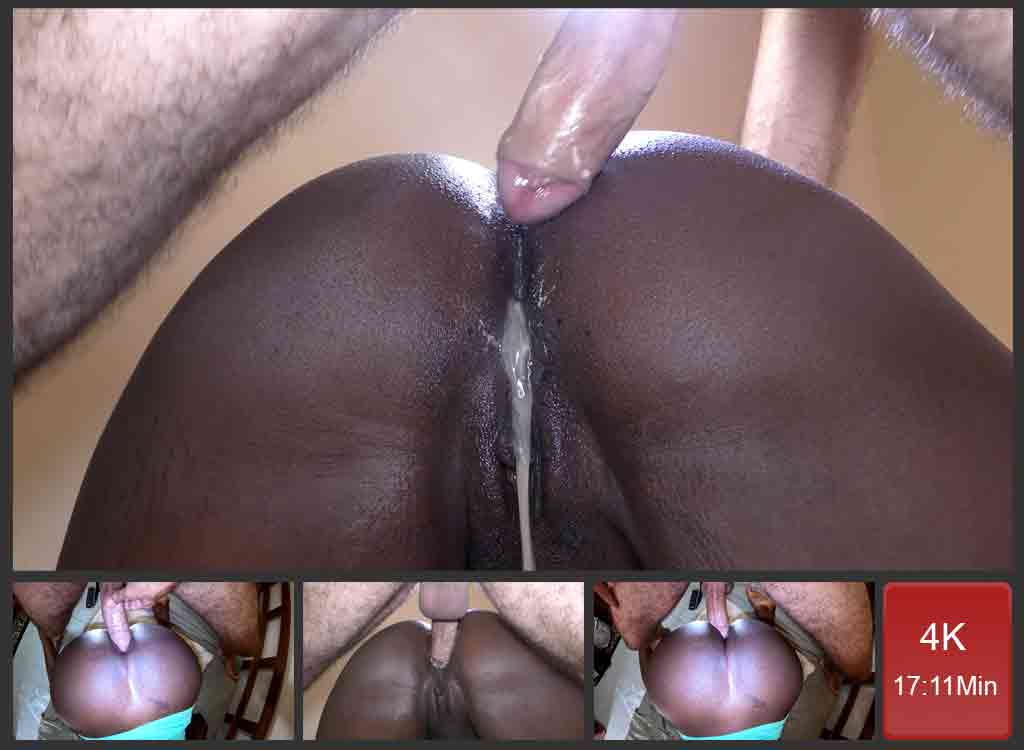 Butthole Drilled By BWC
My ebony slut girlfriend needs her butthole drilled by my big white hard rod. Since we started doing anal sex, she is always begging for more and more. I kind of like it as well. Penetrating an anus hole is far better than a pussy hole. Why? Only because the anus is tighter than a pussy even if it can be dilated. You can room your entire dick inside the anus, while a pussy is having a bottom you can't overtake. And finally, when she contracts her muscle, the inside environment rubs my cock in a better way than a pussy. So, yes, I go anal as well.
Doggying Black Slut
I am now inside her anus, moving in and out while she is moaning. This is very good to play with her little one. What I do love above all, is to pull out my cock and push it back in. That penetration moment is tremendous. Another very attractive stuff is the skin of her butt. It is very nice and very enjoyable to penetrate. This part of the game and she does love it as well. I am now about to ejaculate inside her, just because I can't hold back my sperm any longer.
Cum Dripping Asshole
By speeding up my fucking rhythm, I do trigger the point of no return. I grab her hip and pull it back on me while I am pushing the hell inside her. I feel my semen rushing out of my cock with force. It is actually burning my penis and my balls are on fire. I am completely stuck in her and I won't let her until I am completely empty. My semen is transferring from my testicles to her anus hole. I wish this kind of moment never stops!