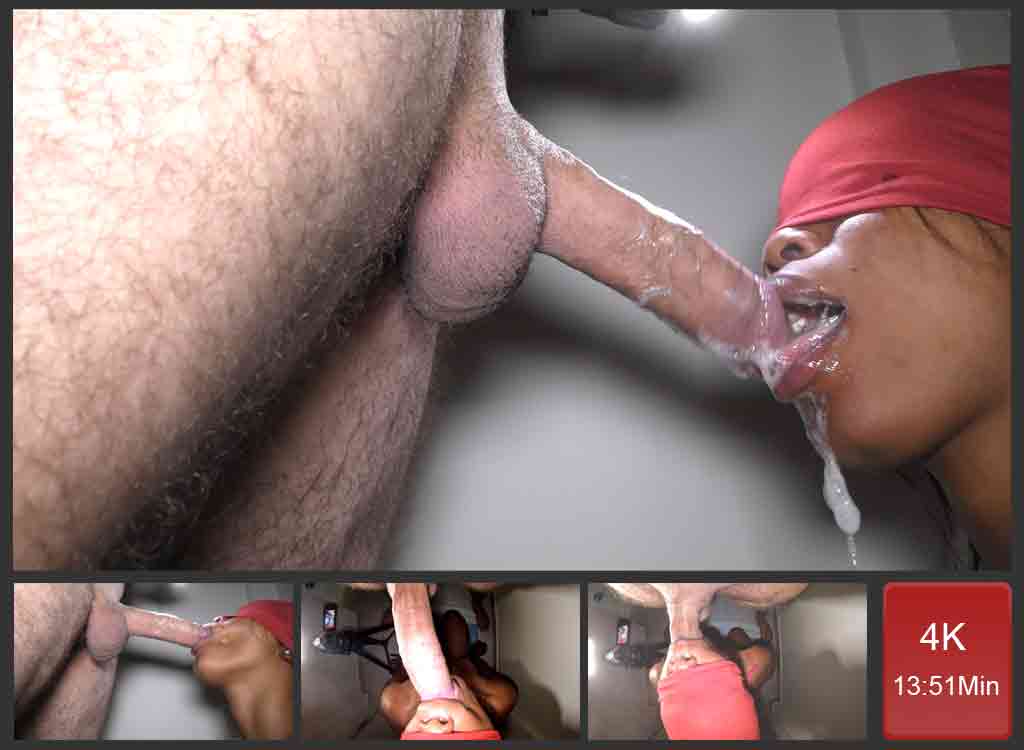 Suck Me Dry
Suck me dry baby! At the end of the week, I like my ebony slut mouth to pump my cock. That is a real delight. Because she is a real slut and very good at sucking dick, I can't resist her mouth appeal. When I want to jerk and she is not so in the mood for getting fucked, she automatically drives me to her mouth. My cock makes no mistake aiming at her mouth. Her body is warm, and I like to feel her warmth throughout her buccal orifice. The best part of her mouth is, this is the only hole that is moving inside and pumping me out.
White Cock Loves Chocolate Mouth
Now that my penis is inside her mouth, the best challenge is, as usual, not to cum all in less than a minute. If I did so, the video would be so short and far less enjoyable. Therefore, I keep on receiving pleasure, without triggering any cumshot yet. Unfortunately for me, she is better than me at this game, and she knows how to make me cum even when I hold back my sperm. This is actually a pumping game that she always wins.
Massive Mouth Cumshot
Here is the fatal moment I enjoy the most. Here is the time to jerk all my testicles inside her mouth. Because she always wins, I am now left with an orgasm invading my hip while I am staring at her mouth. The first load tears my cock while my balls are pushing sperm into her mouth. That bitch keeps on sucking my penis to help it jerk at its max. I wish that moment would last more and more. Unfortunately for me, it quickly comes to an end, leaving her mouth full of my semen, and my balls empty!