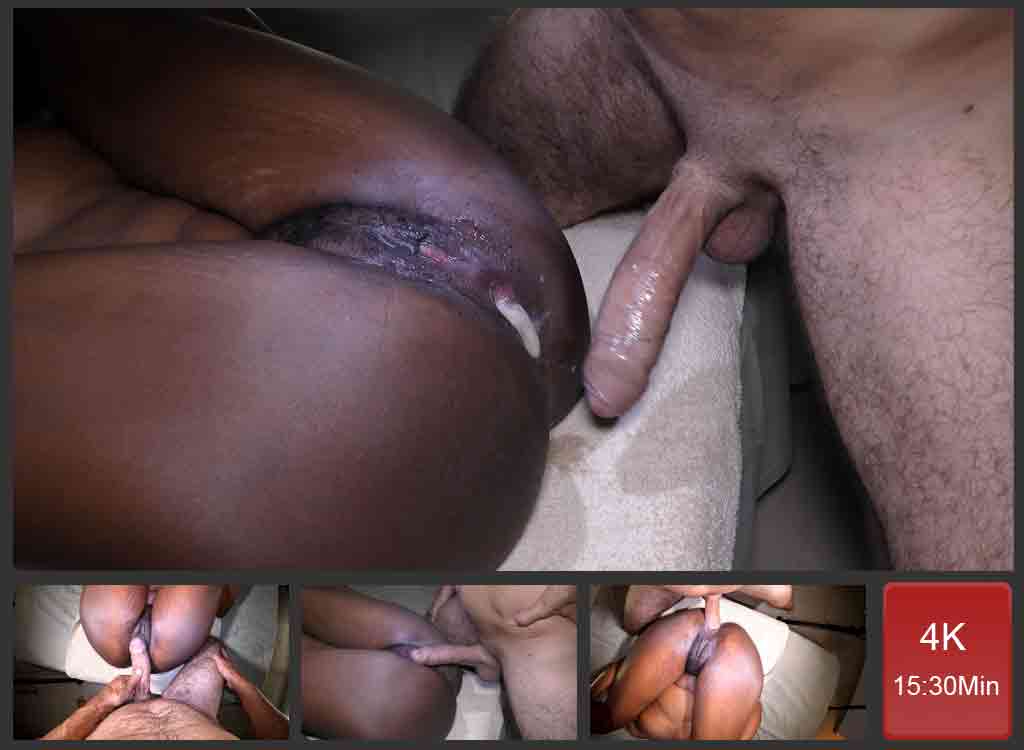 Twice In a Row
At first, I didn't know plan to cum twice in a row. I was actually willing to fuck her pussy and fill it with a great load of cum. And this is exactly what I did. Nevertheless, when I spit in her pussy, I was not satisfied enough and start doing her little one. Because I love the smell of her pussy in the morning, I needed to fuck her good and melt it with my milk. The smell of a pussy full of semen is a great one. But, when her pussy was full of my cul, it actually turns me on again.
Anus With No Lube
After coming into her pussy, my cock was still hard and begging for more action. Therefore, I intended to penetrate her anus hole without lubricating it. I had to try twice before inserting my rod inside her little one. But it opened under the pressure of my dick pushing in. When I am inside, I start moving in and out to dilate the orifice. Her asshole is clearly tighter than her pussy. My cock is still hard and alive to honor her beautiful anus.
Cum In Ass
After a couple of minutes of dilating that little gear, I start feeling the pressure tensing my balls. I just need a little speed-up to trigger a second cumshot. And here it is, I am so surprised to be able to jerk a second load so quickly in a row. What a tremendous moment to feel the juice rushing again inside my cock. I am pushing in, feeling so good inside her. My tanks are emptying for a second time in her asshole. When I pull out my cock, a great load rushes out of her ass. She deserves my milk and all of it!