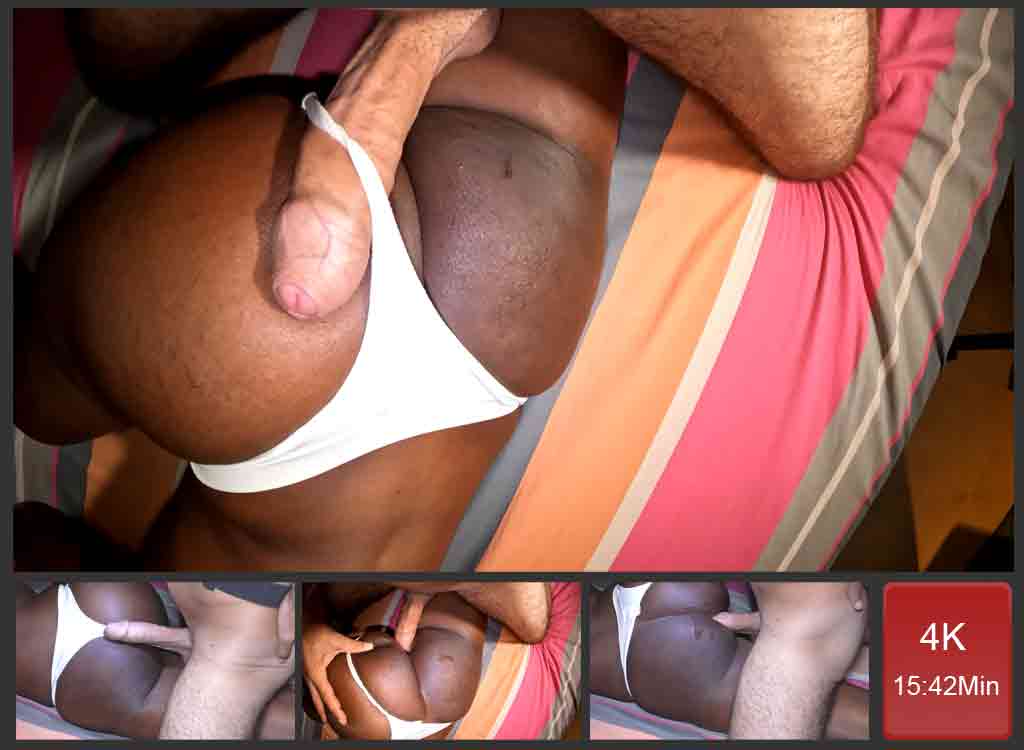 Deep Inside Her Ass
Today I need to fuck and cum deep inside her asshole. Some mornings are different from others. If I wake up with a hard penis, I will certainly try to cool it down by jerking. And to achieve that, I have to fuck my ebony slut bubble asshole. Why her asshole? Because today she is on period, and because she is an anal maniac. She only wants to fuck through her asshole rather than her pussy!. Therefore, I climb on her butt while she is lying on her belly. I grab my dick and rub it with force on that beautiful piece of black ass I have right here!
Bubble Butt
I am now pushing my cock in, in order to open the way by dilatation. Gently and softly, my penis is inserted inside that little hole until my cock completely disappears between her ass cheeks. Now that I fixed the boundaries, I can start moving in and out to have pleasure. And this is good to feel my cock trapped inside that little one. If my cock was longer than that, I would go deeper. By playing with her butt, I am now coming to the point of no return and I am about to transfer my fluid from my body to hers.
Anal Cumshot
When the pleasure starts invading me, I have no choice but to let it go. Therefore, I just let my body get stuck against hers. My cock is jerking all my testicles content while I keep on pushing as deep as I can. That is a tremendous privilege to cum inside that butt anytime I need it. While the pleasure is leaving, I gently pull out my big white cock from that very little anus hole. Then I put her panty back and let her sleep.