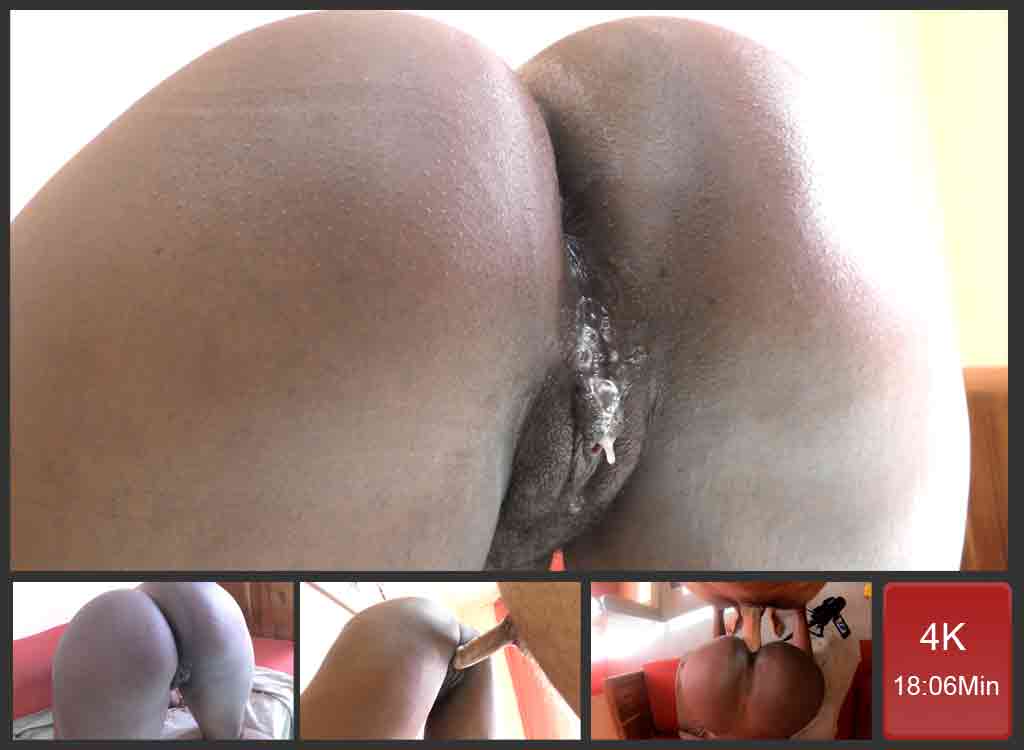 Queefing and Bubbling Pussy Hole
Watch her black pussy queefing and bubbling after I jerk inside a huge load of hot man milk. Today I need to fuck my African ebony girlfriend from behind. Because she is my neighbor and because I like her very much, I decide to call her for a doggy fuck in order to empty my testicles. This girl is so nice, she always says yes and is always ready to give Daddy what he needs. Therefore I am taking advantage of this situation. So that I have maximum pleasure and enjoy sexual activity as much as I can.
Interracial Doggy Fuck
I like not to speak much before having sex. So I sent her a text and asked her to come home. And directly get undressed, prior to kneeling down on the couch and offering daddy her wonderful rump. And this is exactly what she does. So I am now facing her beautiful cunt, wide open to my cock to penetrate her. Her pussy is tight and narrow. When I push myself in, I can hear the air flowing out of her cunt as long as I fill her pussy gap with my dick. I am going to make her pussy fart, and I definitely love that sound.
Cum Dripping Pussy Hole
When I am done fucking, I decide to empty my balls inside her lovely cunt. To achieve that, I just let nature do her job and feel the orgasm slowly invading my genitals until I can't hold back my sperm anymore. I push deep inside her hole while at the ùean time, my dick starts spreading hot juice at the bottom of her cunt. She is moaning and enjoying the drill while I keep on seeding her as much as I can. I know today is a huge load, and I know I am filling her with a large quantity of sperm, which is going to flow out of her cunt like a stream!