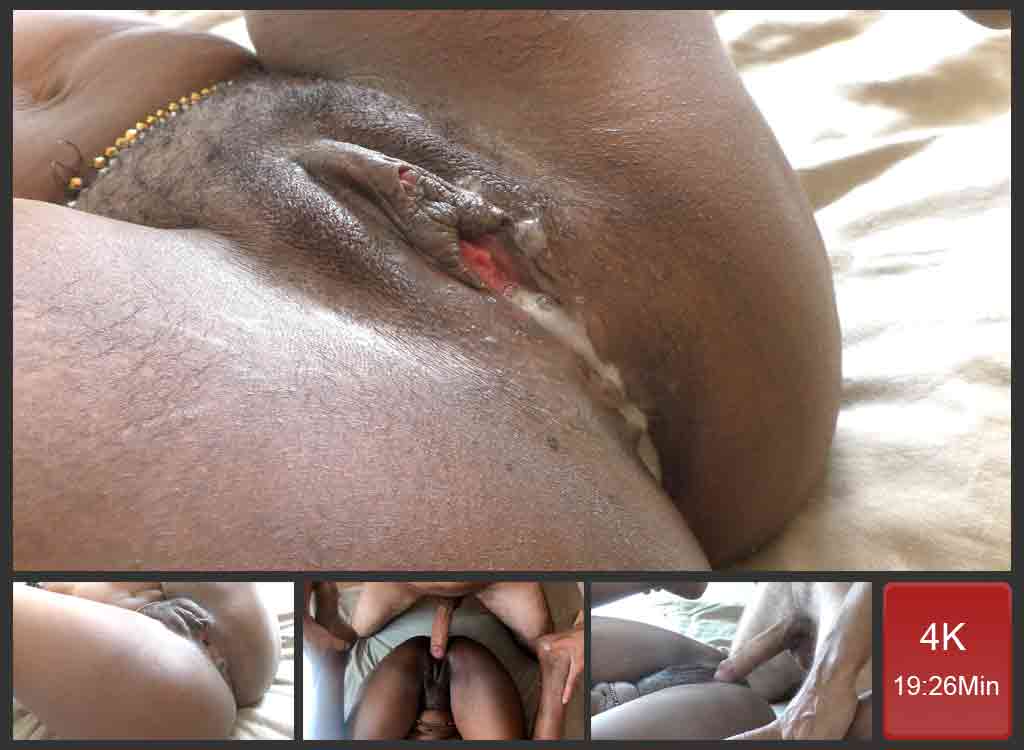 Sperm Streaming Out Of Pussy
Watch my sperm streaming out of her pussy. Here is my new African ebony girlfriend. She is awesome and she loves my cock. Because she is my next-door neighbor, it is very easy to meet at any time, which makes sex even better because of the very proximity we share. Actually, it makes sex more exciting when you want to fuck, you just have to send a text and here she is. This is awesome. Therefore, this morning, I am having a very big need for sex. So I text her my feeling of penetrating her and cum inside her lovely cunt, and three minutes after my text, she is lying down on the mattress, her legs wide open to daddy.
Hairy African Cunt
My cock is getting hard in between her legs. I rub it along her pussy hole to make it harder and harder again. Once it is enough, I gently push it in, opening slowly the way to her womb. The first penetration is always a good moment to bear. You can feel the pussy walls rubbing along your dick which gives a very good feeling. Once I am in, I slowly start to move in and out.
Ejaculating Inside Her Pussy Hole
My cock is hard and I am being fucking her for quite a long time now. Because I am ready to cum and she needs it too, I let the orgasm invade my testicles prior to spitting a very good load of cum inside her hole. Morning cumshot is always smaller than daytime. However, the pleasure is very good. I am stuck in her, filling her pussy with my sperm until my balls are completely empty. It is now time to pull out my dick and watch my sperm flowing out of her pussy hole.