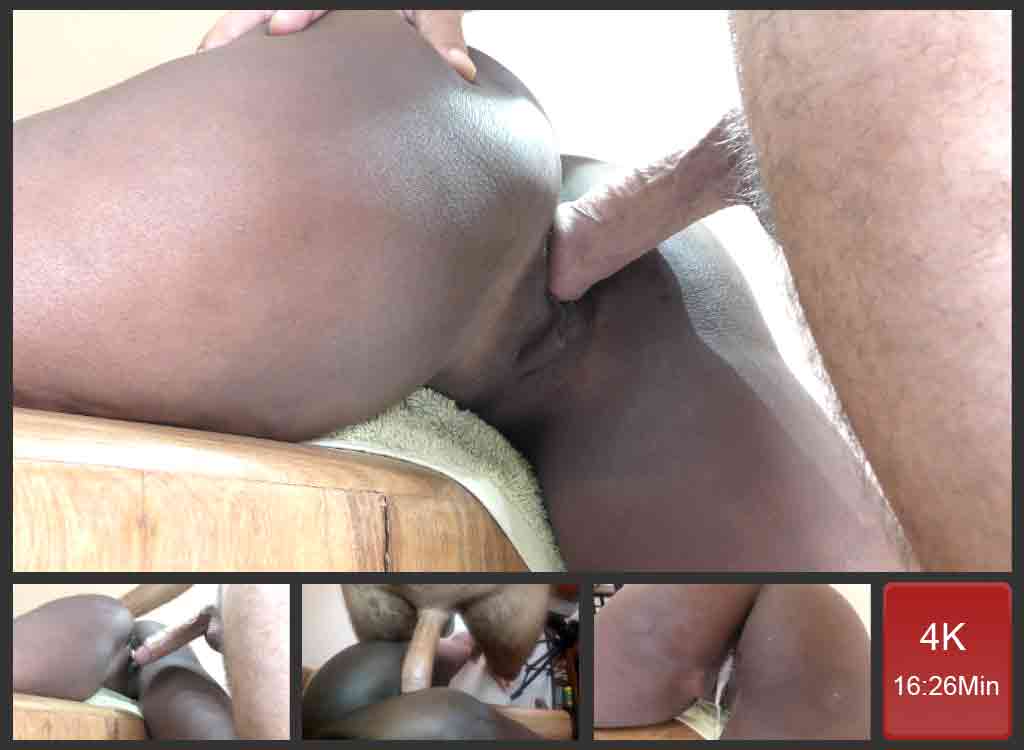 Long Dick Penetration
My African girlfriend does love my long dick. Actually, this is what she recently told me. Therefore, I decided to give her what she loves. After bending her down on the couch, I open her legs and expose her little fleshy vagina to my white cock. What a tremendous show playing before me. Jer lovely pussy is completely submissive to my cock which is growing bigger every second. I feel my testicles are really full today and I know the sperm quantity is going to be a lot. Honestly, I can't help fucking those beautiful black cunt, it is like I am completely addicted to them, as well as my dick is.
Fuck From Behind
I am now facing her lovely cunt with my big hard dick. Gently and with a lot of love, I slowly penetrate her vagina hole, opening it for my big hard white cock. I know she loves it, I can feel her vagina contracting around my dick, she definitely feels me. Today there is going to be a lot of sperm, my balls are full and I know it will be a huge load to breed her cunt.
Bareback Creampie
After some long minutes fucking her, I know I can't hold back my sperm anymore. Therefore, I come to the point of no return. My all body contracts and pushes my semen out of its tank. I pin my dick at the bottom of her hole and start pushing in as much as I can. My juice is jerking out and wrapping around my cock while she is contracting her pussy. I am trapped inside her. And she won't let me out until I spit the last drop of my cum. As I said, she loves my cock and my sperm inside her.