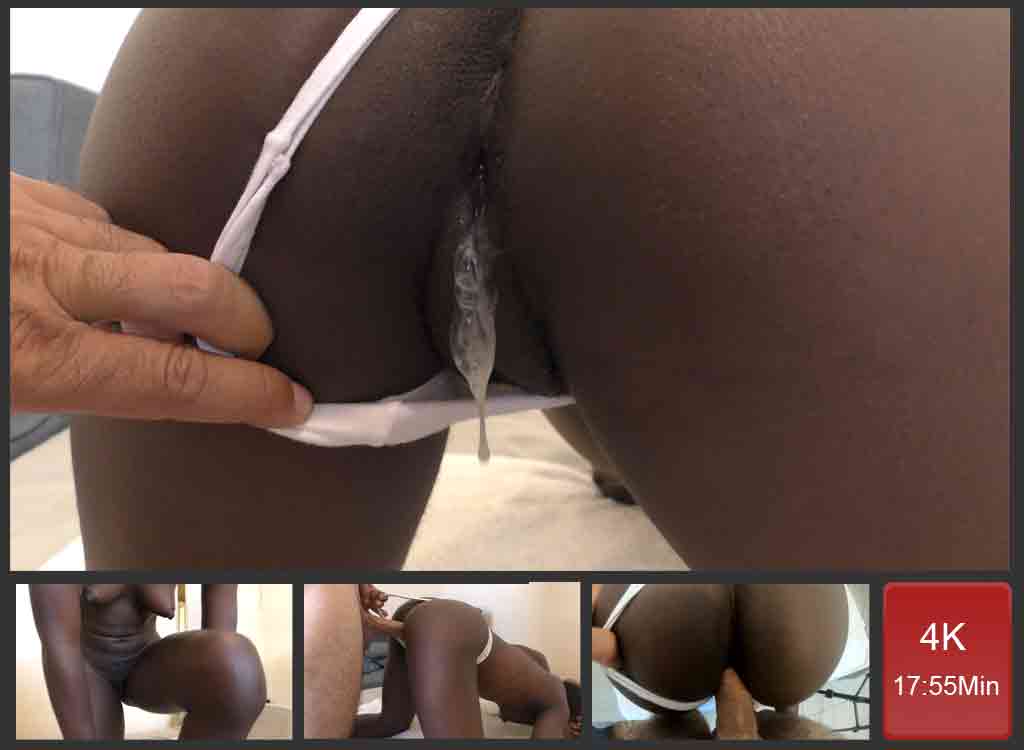 Huge Cumshot Insemination
Today I wake up with my testicles full of sperm. I have to ejaculate and it will be a huge cumshot. As a matter of fact, my housemaid comes today to clean the office. Therefore I am going to fuck her and fill her as much as I can with my sticky cum. It is more thick and sticky when you don't ejaculate for a while. For me, I am reaching one week with no sex, so she is going to be filled up correctly I guess. When her duty is over, she starts taking out her panty. I ask her to put it back because today I want to fuck her with her panty on!
Interracial Panty Fuck
She kneels down on the couch wearing her white panty. I tear it aside while my cock is growing big. What a pleasant drill to penetrate her in doggystyle while I pull her back by grabbing her panty. It makes me feel like I am riding a horse holding a horse bridle. She is completely mine and I am going to give her all my juice as soon as nature orders it. Her pussy is sweet and sliding, and while I am starring at her back I feel the orgasm beginning to rush out of my balls
Sex Explosion
As the pleasure is invading me, I pull the panty back while I push my cock inside her hole. With my other hand, I grab her hip and pull it back to me. I am definitely stuck in her. My cock is spitting tremendous loads of cum. My penis is burning inside her slot. The jerks are very thick. Holy shit this is so good exploding in such a delicious pussy hole. When she pushes my sperm out, I can't believe the quantity that bubbles out, just like a river of sperm!