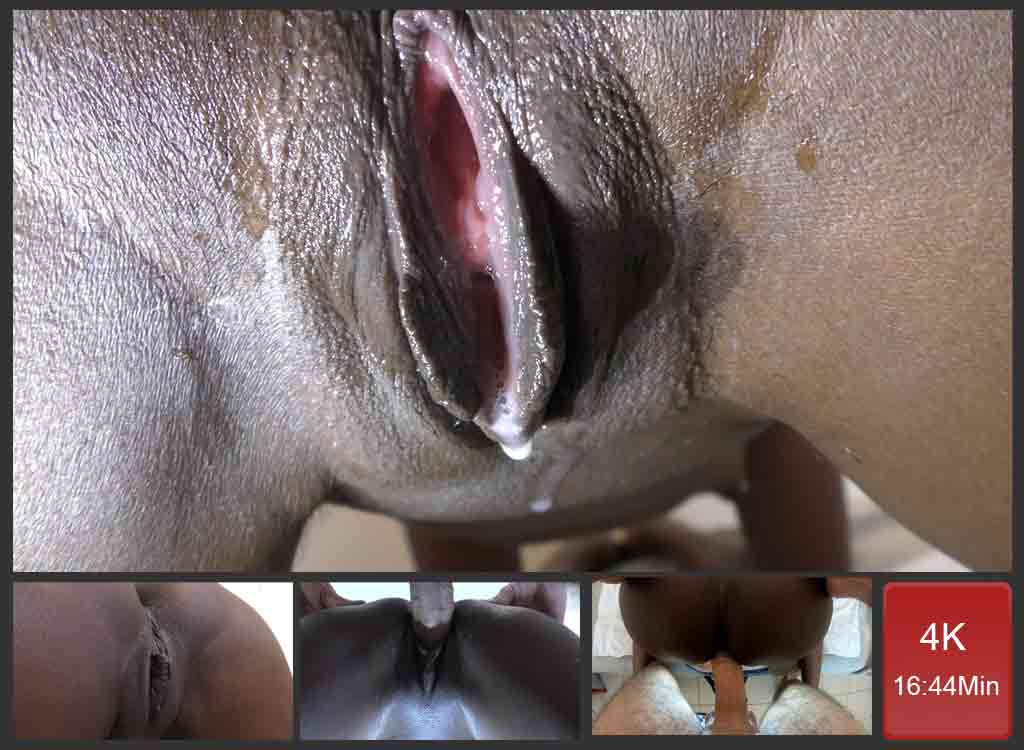 Cum Drips Out Of Her Slot
My cum drips out of her cunt after a good doggy fuck. I always like to watch and record the juice of gods flowing out of a black pussy. There is something very particular about jerking inside a women's vaginas. The sperm will always come out of the hole after you fill it. Because this lady is a slut, she does care about watching my sperm flowing out of her. Actually, she asks me to watch our last fuck prior to fuck again. She wants to look at the sperm flowing out. After watching the video, she kneels down on the couch, offering me her ramp to honor!
Interracial Doggystyle
When her majesty is ready, I come closer and grab her hip while my cock is getting hard. When daddy's cock is ready, he pushes in and penetrates her slit with pleasure. Therefore, I am moving between her legs to satisfy her majesty. She is so good when she kneels down. As long as I am fucking, I feel my dick getting ready to spit. My balls are getting tight and my dick head is burning, I think that I am going to cum. A little bit of more moves before I pin myself in her.
My Sperm To Fill The Gap
I can feel the sperm rushing out of my dick while I am stuck in her. At this moment out two bodies are only one. My testicles are emptying inside her cunt which is getting full. It's now time to separate my body from her's. Now that I am empty, I can take out my dick and record the sperm flowing out of her. Unfortunately, I can't share the smell of that beautiful little cunt full of my sperm! She is awesome!