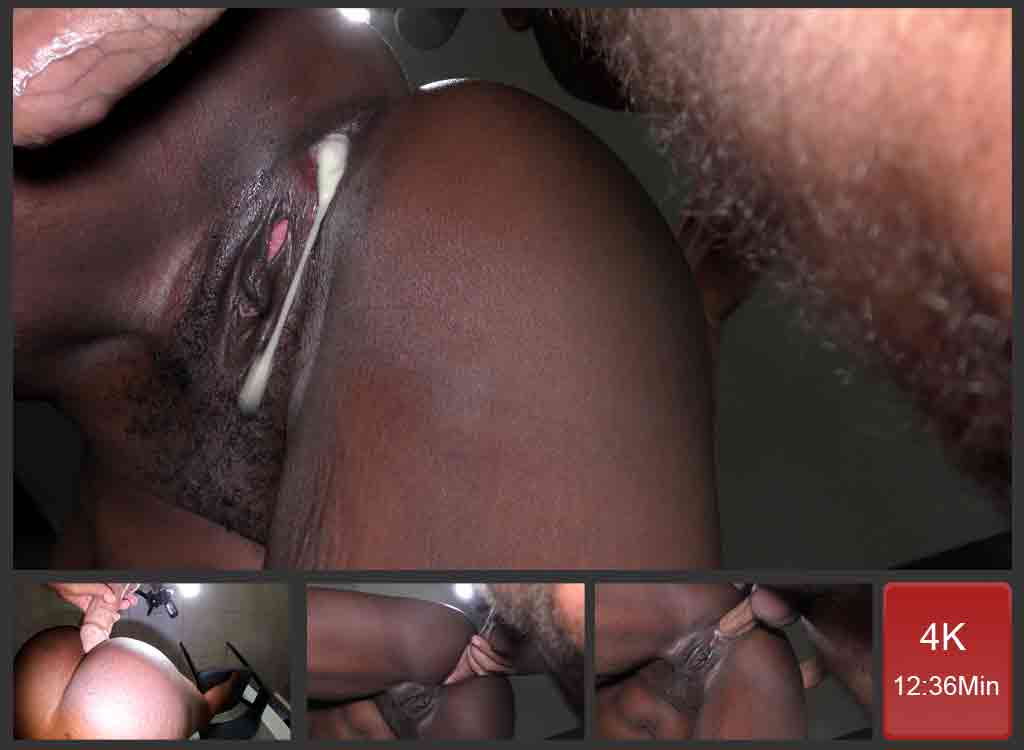 Extreme Load
Today I jerked an extreme load of cum deep inside her anus hole. There are some days, I don't know why, my balls are full of semen. It is something I can feel and something that makes me very horny. Actually, I sometimes wake up wit ha tremendous need to jerk. This is those moments, I know my balls are completely full. I honestly don't know why it is like that some days and not some other days, but it is like that. My ebony girlfriend is having a kind of sixth sense because she knows when I am full of cum.
She Wants To Swallow It
When I mention that my balls are full, her first move is to beg for swallowing. So we bargain about what we are going to do with that load. She wants to swallow, but for me, I need to push in deep. Therefore, she offers me her butthole to play with. This is exactly what I need at this moment. I grab my cock, and rub it on her ass prior to pushing in as deep as I can. This is so good. I do fuck her asshole pretty well and I need to expel my semen quite fast because I can't hold it back anymore.
Anal Cumshot
The orgasm is pretty cool. When it comes to invading my hip, I feel like I am going to literally explode in her. And, here I am, spitting my puke inside her tight butthole. She is contracting her muscles to increase my pleasure. I feel the semen rushing out of my dick. It is thick and massive. The orgasm is a phenomenal one. My legs are shaking under the pressure while I am still filling up her asshole. When I pull out my dick from her hole, a massive load drips down from her ass. It is impressive.