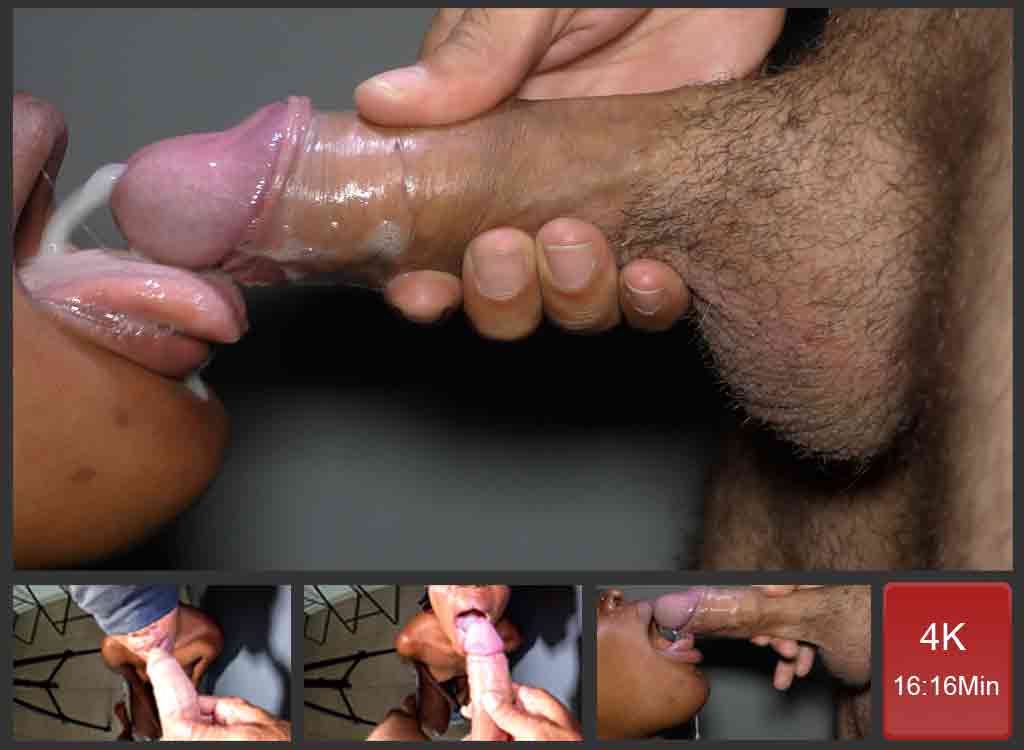 Cum Hungry Ebony
My cum hungry ebony girlfriend needs, once again, to empty my balls and swallow the love liquor until the last drop. She won't let me go away without her due. Because we have a deal on a once-a-week swallow, I just can't flee from her drinking my sperm. Therefore, I let her blow my cock once a week and expel all the semen inside, and swallow it for her own benefit. This is not that I don't like blowjobs, but I don't need her to swallow it, but she does. Actually, I met a lot of girls who like swallowing sperm in Africa, There are some beliefs about good health and shiny beautiful skin when girls drink sperm.
Dick Pumping Mouth
Here we are, she is kneeling down before my knee, and I am standing before her mouth, aiming my cock at her mouth. She automatically opens her mouth and gets my cock with her tongue. Her tongue is like a snake that rolls over my dick and searches for my glans beneath the prepuce. Once she gets the glans uncovered, she starts pumping Daddy's cock like a hungry slut. I love being inside her mouth, I feel so good.
Cum Swallow Daddy's Cum
I just received her mouth skills with a lot of pleasure. I try to delay my orgasm as late as possible. But, this is a game I can't win, and she knows it very well. She won, and I lost. I can't hold back my semen anymore. Therefore, I pull out my cock and grab it with my hand. I aim it at her mouth widely open for me to jerk in. That naughty girl receives great loads of my love liquor. Her mouth is open, her tongue out not to lose a single drop of that precious fluid, and Daddy spitting all the juice he has to give. She swallows all of my hot cum. Good girl!