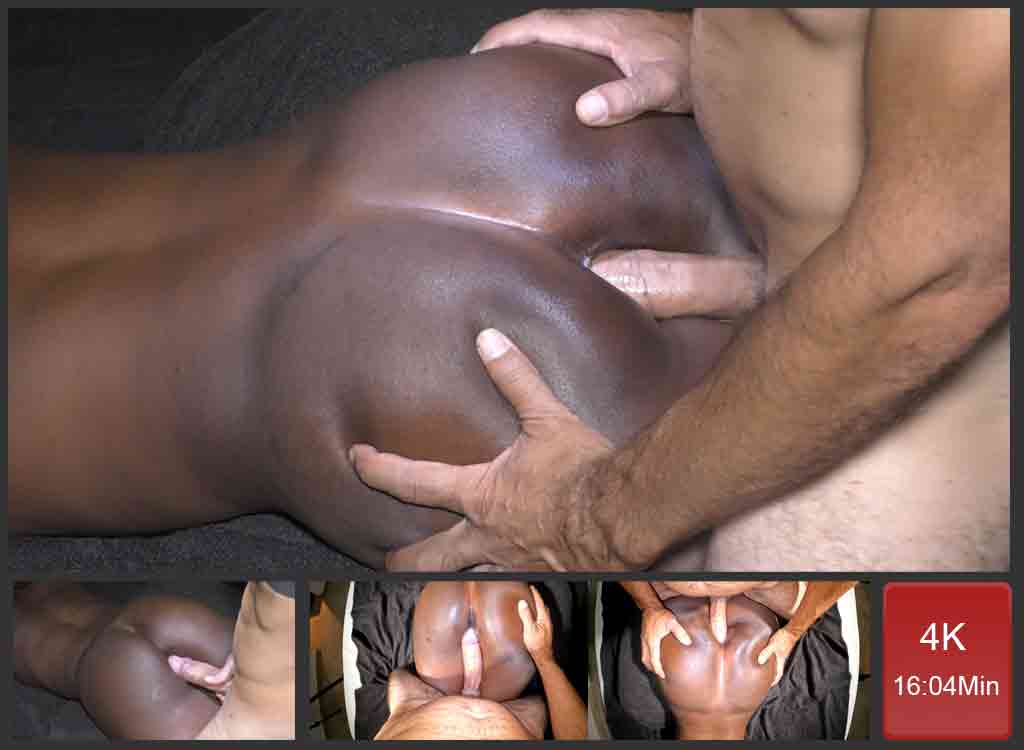 Anal Love
Because she is an anal slut and because she can't help anal love, I have to give her what she deserves the most, my cock in her ass. Therefore, I ride her butt while she is lying on her belly. I grab my cock with my hand and rub it hard between her ass cheeks. She won't escape the drill, and she doesn't intend to. As far as I am rubbing my cock, her ass and my dick become wet and well-lubricated. I am watching my dick disappearing between her buttocks, I think it is time to penetrate her butt now!
Anal Doggy
When I am ready and wet enough, I push my dick in between her ass cheeks. My penis enlarges her little hole and dilates the way for Daddy. When I am at the bottom, I start moving in and out, feeling the hardness of my dick in her ass. And, I love watching my cock disappear in her ass hole while I open it with both of my hands. Her anus hole is spousing the shape of my cock. It is completely wrapping around my cock and I love that. It is so enjoyable that I feel it is time to fill her up with my liquor of love.
Cum In Ass
Because my cock is so hard, it is going to explode. I push my hip into her ass as deep as I can and let the pleasure explode in me. My cum gun is shooting the hell inside her asshole. All my fluids are transferring from my balls to her asshole. I am about to fill her up to the brim and this is very, very, good. Unfortunately, every good thing comes to an end, and here I am. I pull out gently my penis from her asshole. She is wonderful!