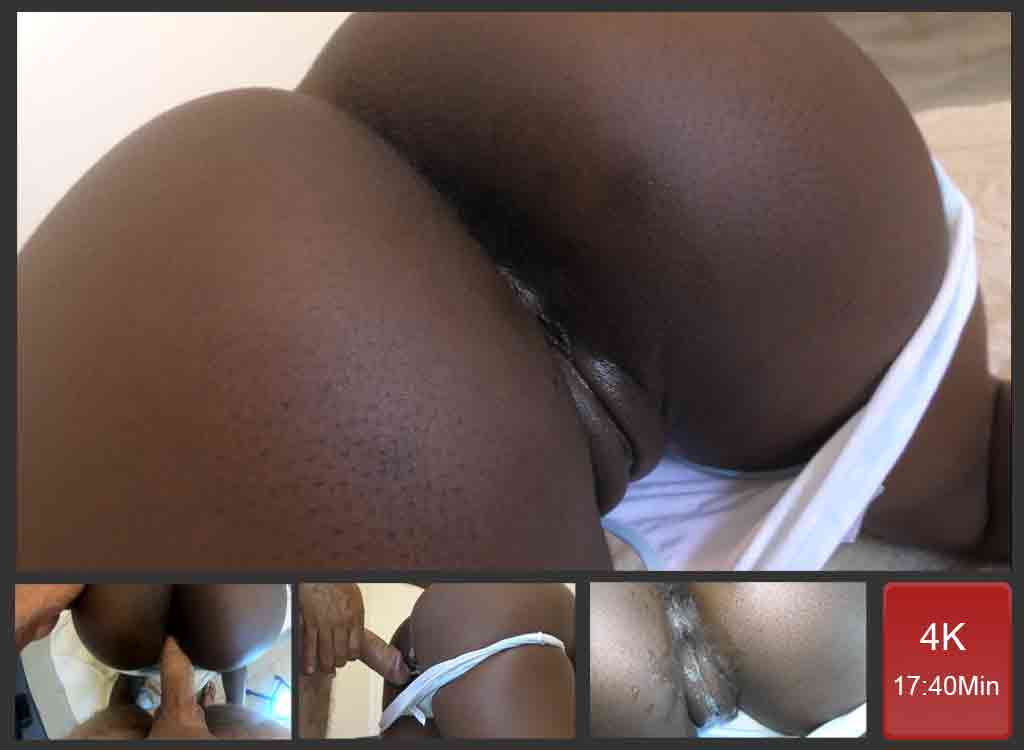 Ebony Queefing When I Push
I definitely love my little ebony queefing when I push in. She is so narrow and so cute when air is blowing out of her little and beautiful cunt. When she kneels on the couch, I remove her panty, and I can hear the air flowing out of her love hole. She is so tight that air has to be expelled when she stays in that position. So it is up to my cock to fill the gap and make the air rush out of her lovely cunt. After a couple of minutes of rubbing my cock on her slot lips, it's time to practice pussy farting drill.
Beautiful Little Black Vagina
Very gently and kindly, I introduce my hard penis between her pussy lips. In that way, I can open her hole and trap some air inside. When I pull out my cock, I can hear the air filling the gap. Wonderful. I then reintroduce my penis inside and make her queefing like hell. I am so fond of it, I replay the drill several times, making her fart very sharply. When I am done making her queef, I grab her hip with two hands and fuck her as she deserves.
Sperm Bubbling Out
When I feel it is the right time, I deliver all my testicles inside her. I am literally filling her up with my sauce. She is here for that. The best is to watch her cunt bubbling my sperm out of her. Air is still trapped inside and when she moves her belly, it is expelled, creating bubbles and fart noises. I can hear the hole filling up with air, and then expel it out with cum. That is wonderful, just like her little pussy is. The real secret to make a woman queef is a tight little cunt and a big hard cock to penetrate it.