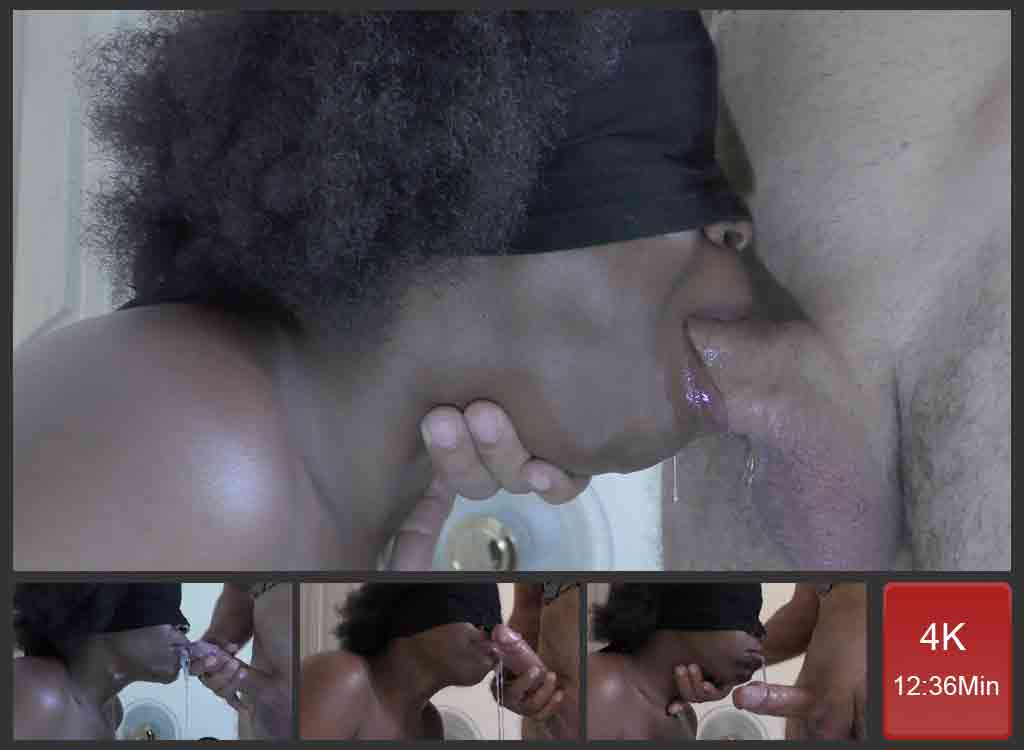 Ebony Gagging White Meat
Ebony gagging limits test today for my African slut. After watching a video, I want to test my black slut ability to deepthroat my cock. Because she is a slut and never walks away from sex, she agrees to be tested. The point is to push my cock as deep as I can inside her mouth and, when I am at the bottom, contract my dick to fill her throat hole as much as I can. I don't explicitly reveal my intention to make her throw up. Every time I fucked her mouth before, I never succeeded in making her vomit, so let's see today what is going to happen!
Big White Cock Swallowed
So we start gently by a classic mouth fuck she can easily handle. Then, I grab her neck and push my cock inside her throat as deep as I can. She bears me inside her even if I push in. I respect that slut for that, she can try very well on everything about oral sex. She can definitely handle all my dick (19 cm) inside her throat. Now that I am inside, grabbing her neck, I pull her head to step in a little bit more, and then I contract my dick as much as I can to fill the gap.
Ebony Pukes On White Cock
Here it is, I reach her limit with my cock in her throat. At the very moment, I contract my penis totally inside her throat, she gags and my dick triggers a puke reflex. Therefore, she has to pull back my cock and throw up on the floor. Mission accomplished for me. I definitely tested her throat limits. Nevertheless, I keep on fucking her mouth, keeping on pushing in to trigger another vomit reflex. This time, I push my cock in without any restrain, and she pukes a second time. Mission accomplished!