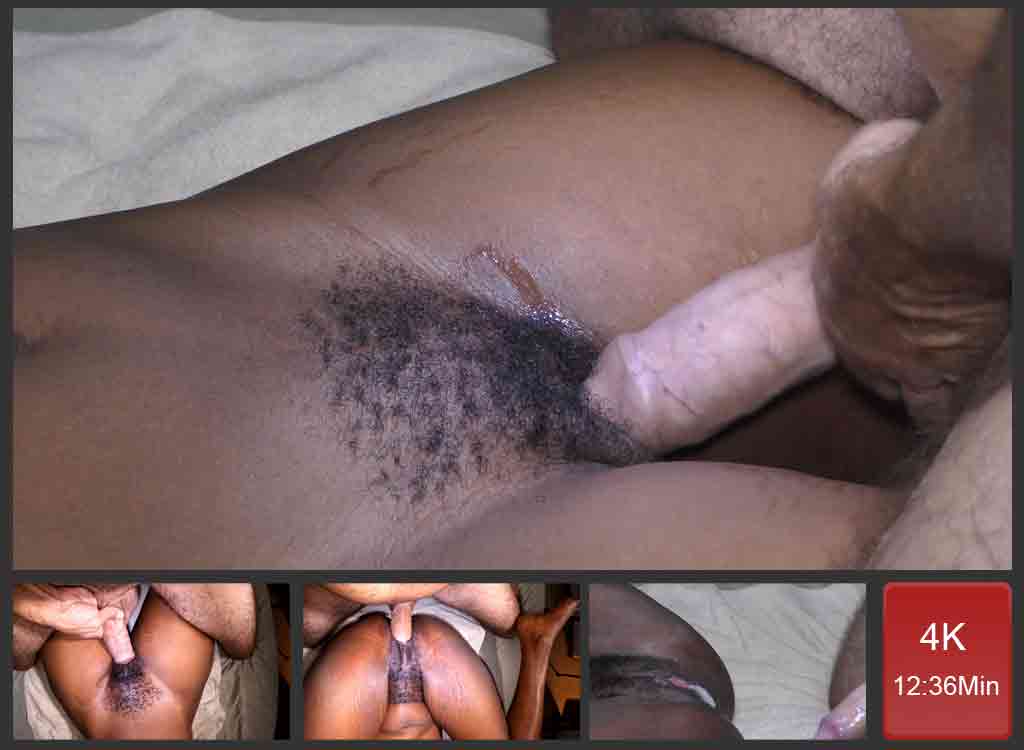 Ebony Cunt Creampied
Ebony Cunt creampie This morning she has a terrible feeling about her pussy fucked and creampied Therefore I have to honor that wish the best I can. She is lying down on the bed, completely naked, waiting for Daddy to do her pussy. Well, I start rubbing my penis glans against her pussy fur. I love that sensation of feeling her fur on my cock. Almost immediately my cock gets hard and ready to penetrate her cunt. I am still rubbing it in order to lubricate the whole gear. When I am ready, I aim my penis at her hole. Automatically she opens her legs to give Daddy full access to her pussy.
Interracial Fuck
I do push my cock to penetrate her cunt. I keep on pushing until I touch the bottom. Once I touch it, I start fucking her pussy hole as deep as I can. Her pussy is quite tight and I kind of appreciate the drill. I really love to feel her hair against my cock. I know I won't last long, she is horny and I am as well. By speeding up the move, I do trigger a point of no return, and no one can stop what is coming.
Interracial Creampie Amateur
My hip is stuck on hers. I am pushing as deep as I can just as if my life depends on that. My balls are spitting the hell out of my dick. All my genitals are burning while I am getting empty. Her pussy is getting filled with my hot and sticky sperm. Slowly and gently, the pleasure starts leaving me, letting me with my cock pull out of her cunt. Immediately after that, a load of thick semen flows out of her pussy hole. She is a real cum slut.