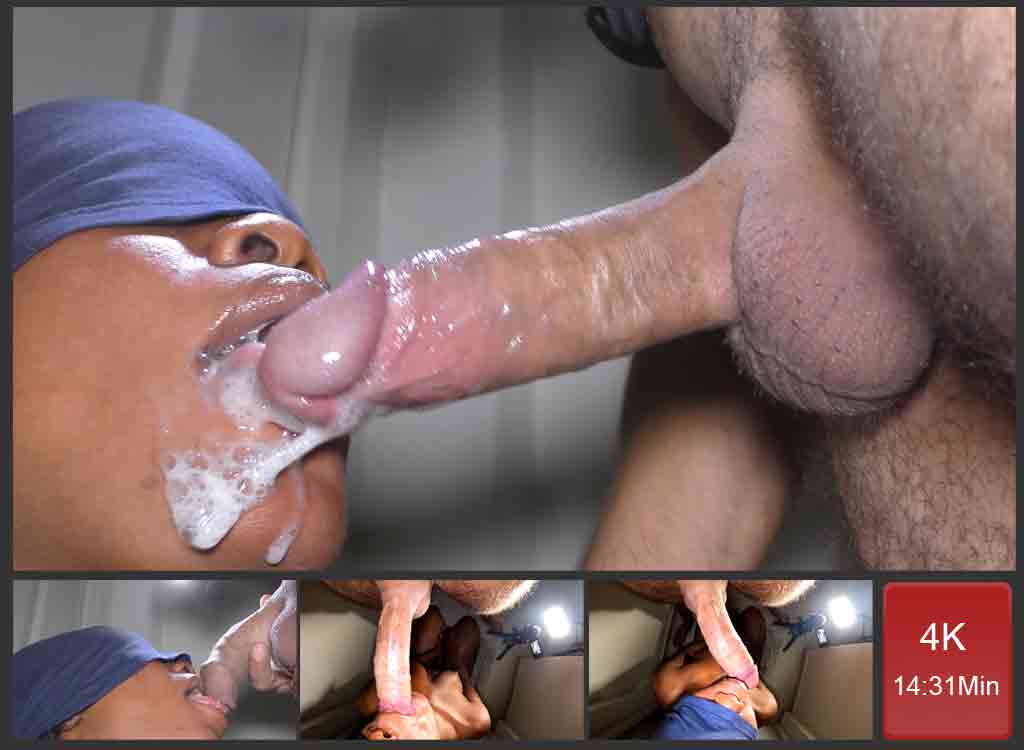 Chocolate Ebony Mouth
My chocolate ebony mouth girlfriend is always ready to blow my cock on Friday. Therefore, I have been waiting for that moment all week. And now, here we are, on Friday, ready to receive my oral pleasure from the best blowjob girl I ever met. My dick is sleeping, totally soft like a worm. I grab it and aim it at her lips. Her tongue licks my prepuce, trying to reach the glans. I feel her tongue dining to get my glans and uncover it. Automatically my cock gets inflated by blood and starts getting harder and harder. It is still not uncovered when I see my cock disappearing in her mouth.
The Best Blowjob
My cock should be completely out now because I feel her tongue on my glans. She inserts my cock deep inside her throat and pushes her head against it to bring it deeper. Unfortunately, my cock doesn't fit her throat diameter and it can't fit all in her throat. Nevertheless, I love when she pushes her throat deep into my cock. I am staring at that mouth blowing my penis. and I feel like I am going to jerk!
Massive Load
I can't hold back my semen anymore, her treatment is causing me to explode in her mouth. So I stopped fighting and let the pleasure invade me. It shakes my balls and hip when the first load rushes into her mouth. My cock is expelling the sauce with force. I just can't control anything so I let it happen. She keeps on blowing Daddy and pumping all the juice out of my balls. She will never let me go before my testicles are completely dry. I wish I could jerk more and keep the pleasure longer to keep on filling her mouth with my semen!