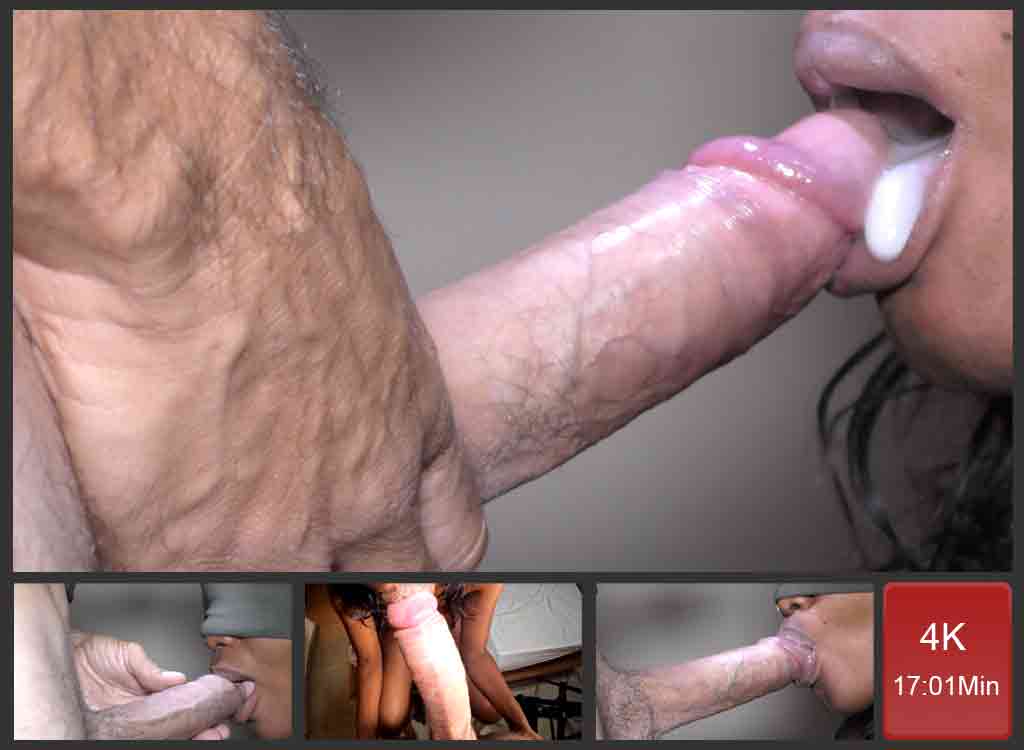 Delicious Oral Sex
Delicious oral sex today when I woke up this morning. As usual, I had terrible envy of ejaculating in her sexy black mouth. Therefore I asked my wonderful and very nice African girlfriend to do me so. Because she is very nice and she loves sex, she simply kneels down and opens her mouth for Daddy's cock to go inside her mouth. I grab my cock and aim it toward her beautiful ebony mouth and introduce it inside. Her mouth is warm and soft and my cock gets hard in no time in such an orifice.
Interracial Blowjob
Her head is moving along my cock. It is a tremendous feeling and my best challenge is not to ejaculate all at once. Therefore I have to keep being gentle and not moving too fast in her mouth. Her mouth is very smooth and warm. It is a perfect place to start the day. I am contemplating my dick moving in and out of these delicious lips. From time to time I am contracting my dick but not too much. Because if I do so, I know it won't last anymore before ejaculating.
Oral Creampie
Every good thing must come to an end. I am about to ejaculate and fill her mouth with a huge load of sperm. I am simply contracting my dick a few times to trigger the ejaculation. My cock gets hard and ready to expel my man's milk. All my belly gets contracted by the pleasure and my balls just spit some huge loads of thick sperm. What a tremendous pleasure to feel my penis glans exploding in her mouth. She receives all my sperm in her mouth and bears it. Her mouth opens and releases a great quantity of sperm while I am still coming in. I keep on filling her mouth until I am completely finished!