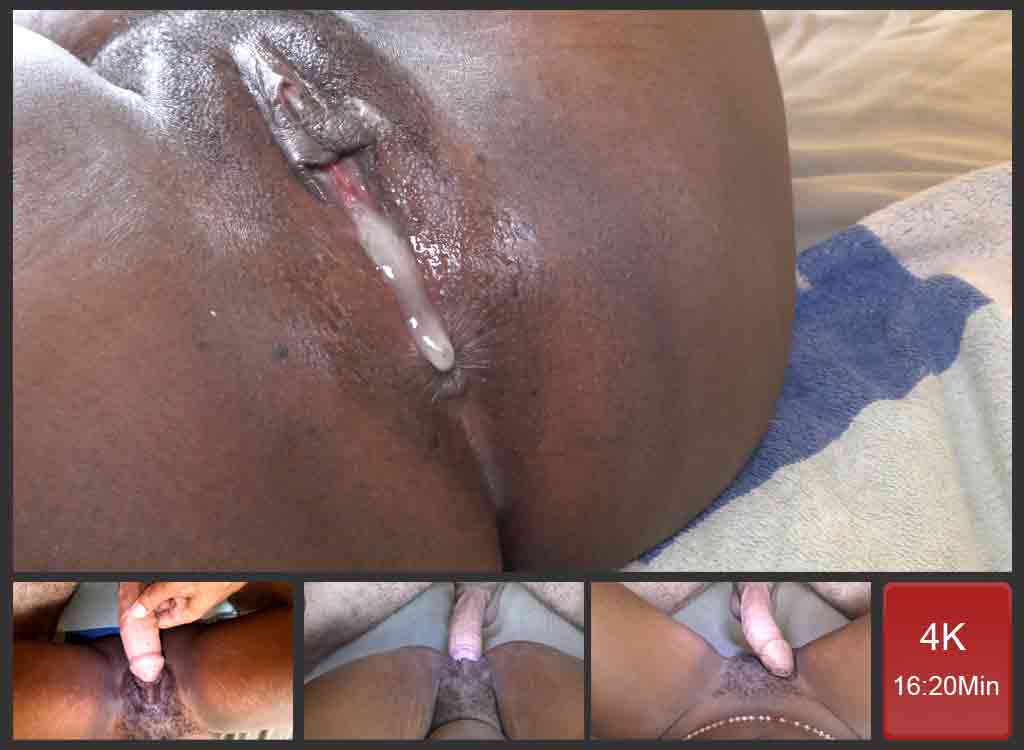 Big Fat Cock
My big fat cock is ready today to fuck my African ebony slut the way she deserves. Because she is a slut and wholly devoted to me, I have to honor her wonderful little cooky and penetrate it with my big hard penis. First of all, I rub my dick on her hairy pussy to make it as hard as possible. I love rubbing my uncut dick against her hairy part. It makes me feel so hard, I can't describe how good it is. After a couple of minutes of hardening my cock, I gently penetrate her slot and push myself in her, until I touch the bottom!
Interracial lClose Up
Once I am inside, I can feel the heat of her body all around my dick. I am moving in and out as gently as I can not trigger premature ejaculation. It is very good because of the narrowness of her pussy hole. I feel so good inside it is hard not to cum in one minute. Nevertheless, I keep on moving gently until I decide to speed up a bit and call for ejaculation and fill her little hole with my hot sperm
Cum Dripping Black Pussy
It is now time to empty my testicles and fill her genitals with man milk. Just a little more move inside prior to pushing in my cock as much as I can. I am totally stuck in her and I can't remove my dick yet. My testicles are expelling huge loads of sperm, filling her up. I keep on pushing like that until my dick stops spitting the juice. I know she is now full of sperm as I am gently removing my dick from her cunt. Now is the time to watch my sperm flowing out of her cunt, streaming like milk in between her pussy lips!