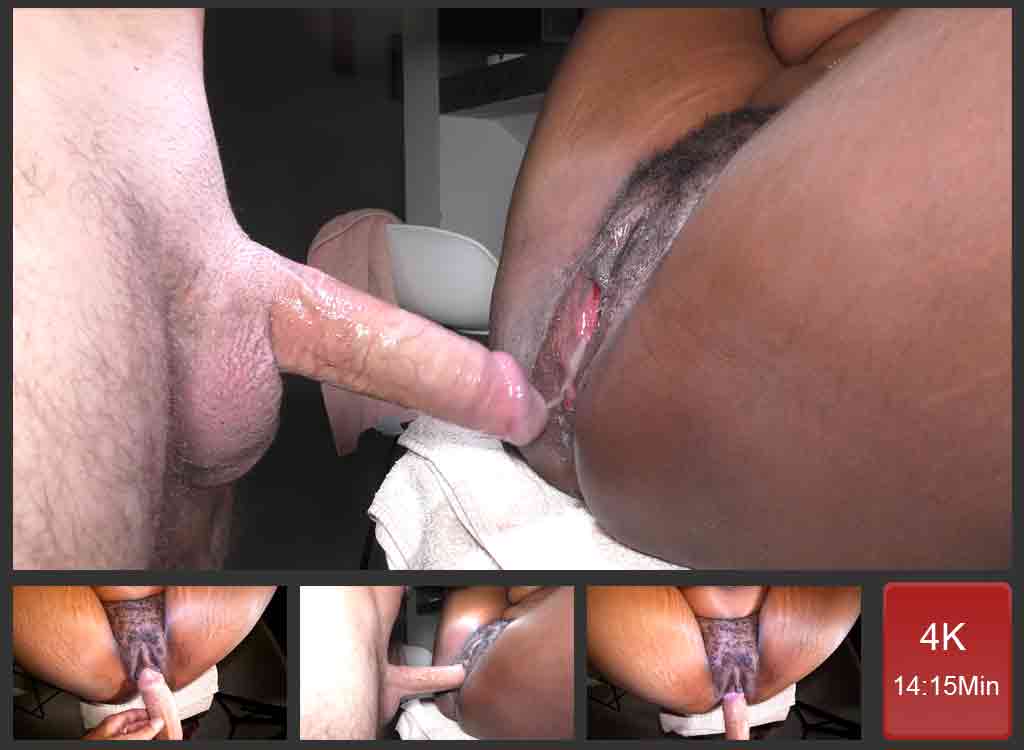 Ebony Purse
My ebony purse girlfriend is begging for my big white cock. She woke up this morning and begged for my cock in her pussy. Therefore I decided to give her what she deserves. While she is sitting on a bar chair, her legs wide open, I start rubbing my cock against her hairy cunt. I need to lubricate the place. By spitting on her pussy, I help lubrication. I gently push my penis inside her vagina, in order to open the gate. I keep on pushing in until I touch the bottom. Which means I completely open the orifice I am about to fuck.
Hot Hairy Pussy
So I am now moving inside her pussy and I can feel the heat from her body. Her pussy is far less tight than her asshole, but the sensation is different and very comfortable. I so often fuck fuck her asshole, that I take pleasure fucking her pussy as well. The feeling is so different, I know I won't last long inside her. That is when you can understand that a pussy is designed to receive a penis. And it is shaped to make a penis cum inside.
Cum Inside Pussy
I am now about to jerk inside her. I love that girl and I love to fill her pussy hole as much as I can. Therefore, I just let my penis jerk inside and fill her up to the brim. She is enjoying my semen in her cunt while I keep on pushing in, just as if my life depends on that. I love impregnating her, this is always a great moment. When I pull out my cock from her vagina, I can see my semen dripping out of her hairy black cunt!