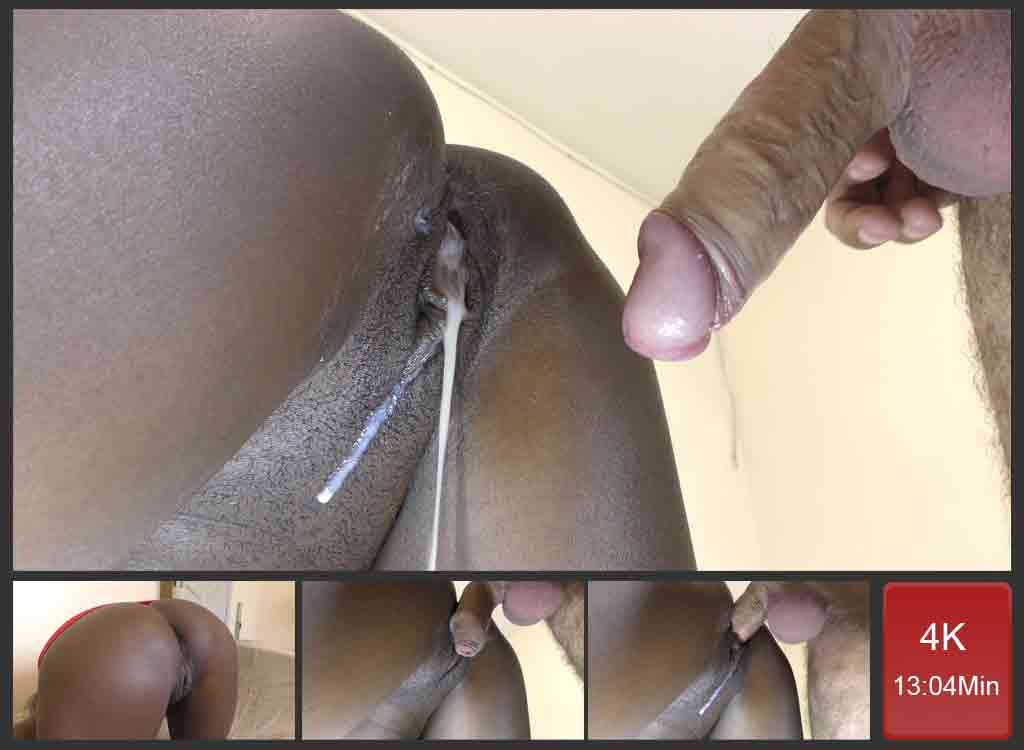 Cum Dripping Cunt
I want to see her cum dripping cunt today. I woke up with that terrible penis erection that makes me want to fuck in doggy style one of my black whore. The first who comes gets the load. My African slut who does oral sex replied in no time. She is ready to fuck from behind and receive daddy's hot sperm. Therefore, I ask her to kneel down on the couch and offer daddy her rump. I am delighted to fuck that pretty nice black pussy while I am recording her! Then I place the camera on the stand and take out my cock to enjoy her cooky!
Doggy Fuck With BWC
I stick my cock between her buttocks and start rubbing it on her slit lips. . Well, after a couple of minutes of rubbing my cock on her cunt, I gently penetrate it between her vagina lips. I slowly open her slit with my dick head in order to enlarge the way. When I am inside, I move in and out, enjoying being inside her. While I am fucking her, I can see a drop of white mixture dripping along her clit! Awesome!
Interracial Insemination
When I feel it's time to enjoy my orgasm, I just stop holding back my sperm. My cock starts spitting my sperm deep inside her. She is bearing my cock while I am pushing inside her, tossing hot milk by jerks. I know today is a big load. She deserves to be filled up like a queen. When my testicles are empty, I gently pull out my cock from her cooky. Hot semen rushes out of her pussy hole, bubbling and making a farting noise. She is awesome, very reactive, and I feel better now! Until the next shoot with the next girl………..!