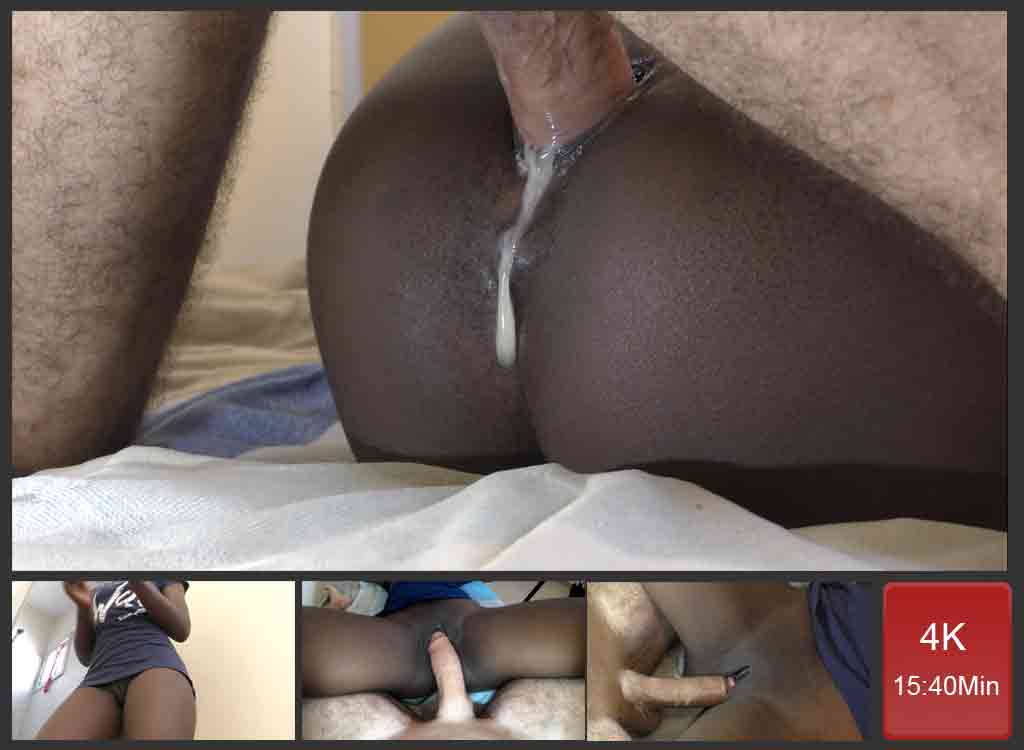 Beautiful Creampie amateur
What a beautiful creampie I just gave to my African housemaid. She comes home for duty, and as usual, she is wearing very exciting clothes. After dancing for a couple of minutes, she is once again ready to give daddy her little cooky for love. Therefore she lies down on the couch and opens wide her lovely legs. I then put my cock between her legs and let it get hard enough to penetrate her. I take my time watching my dick hardening as long as I am rubbing it against her slit. When daddy's cock is ready to fuck, I gently push it in between her slit lips!
Impregnate African Teen Maid
My uncut penis aims her womb, retracting foreskin as long as it gets in. Because I love being inside her, I have to hold back my sperm not to cum in her within one minute. Her pussy smells very good. I can smell it while I am moving in and out of her. I know it won't last today because I am full of juice to deliver. Therefore I keep on fucking her until I can't stand anymore the hit. I am now ready to fill her up to the brim with my sauce!
Sperm Overflow
I am moving inside her while I already know the process of ejaculation has triggered. The natural reflex forces me to push inside her as deep as I can. My testicles are exploding inside her while my cock is spitting a jerkily huge quantity of hot milk. I am stuck inside her and I love that. In the video, we can see that the sperm is overflowing her vagina hole and dripping along her ass hole. When I pull out my penis, the sperm is dripping out. I can now smell her vagina odor messed up with my sperm! Awesome!