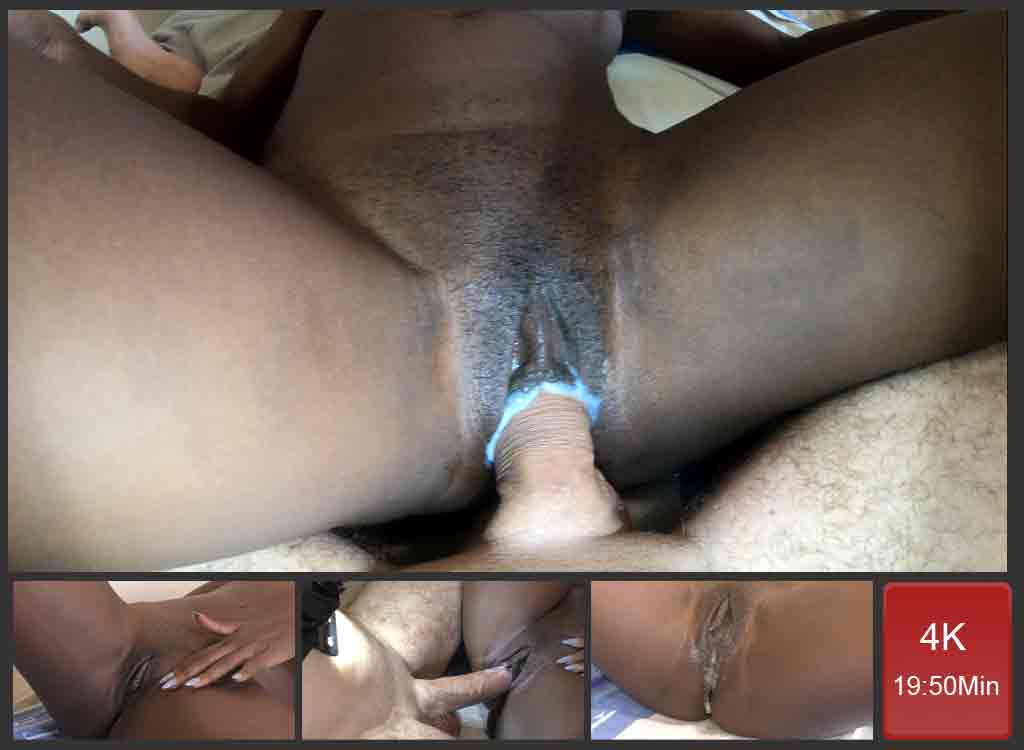 Creamy Cunt For Daddy
My best African slut has come home to give daddy her creamy cunt. I definitely love when white waste is surrounding my cock while I am inside a pussy. The way this thing can foam all around my dick is impressive. But, before that, she is going to give me a hand in order to make my dick hard enough for her little love hole. Her beautiful hands with long nails make me feel very horny. I actually get hard in no time and here I am, ready to penetrate her cooky. She gently leads my dick between her vagina lips and I am now left with pushing in
Black Pussy White Foam
As long as I am moving in and out, some white waste appears to stick on my cock. Therefore I keep on moving in order o produce more foam. And it works. After a couple of minutes, her pussy is completely full of white foam. It wraps around my cock so nicely, it gives me automatically a small trigger to ejaculation that I hold back with no issue. I did it once but not twice. By moving in and out I trigger a good feeling for coming inside her.
Black Cunt For White Sperm
My cock is hard and deep inside her vagina hole. My testicles spit sperm through my cock while a violent pleasure shakes my belly. It burns my dick while she is getting filled up with hot male juice. I remain deep inside her until all the juice is inside her. Then, I gently pull out my dick, letting appear all the mess I created. Her cunt is dripping sperm by big drops. I am now feeling good watching her cunt full of my cum. She is a good girl, very obedient!