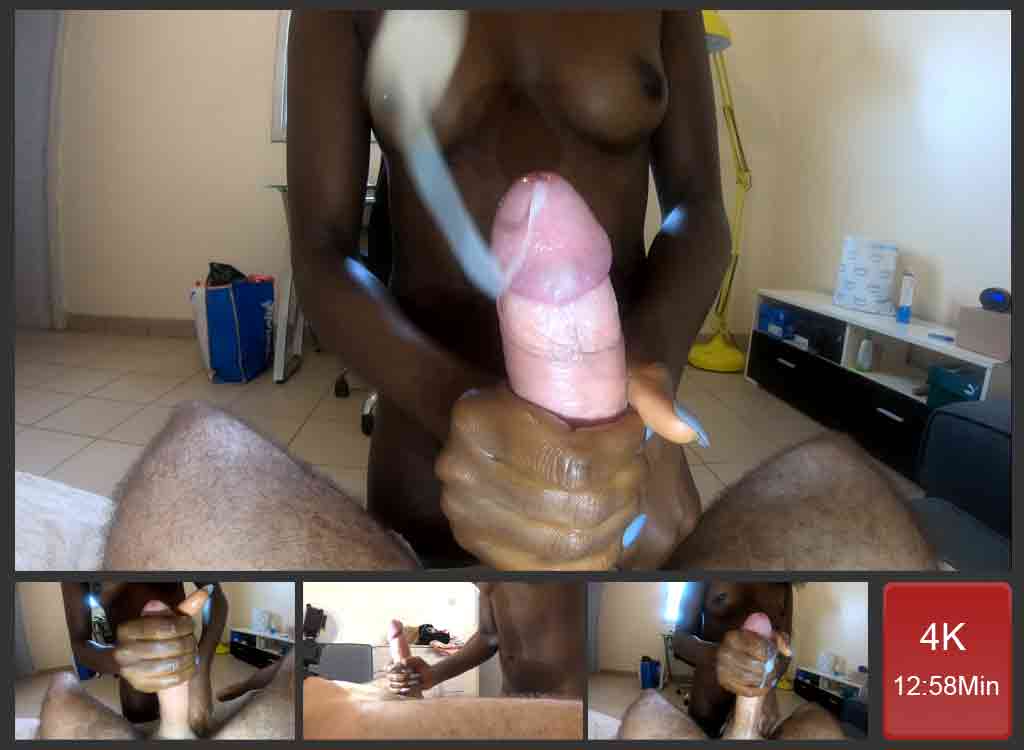 Handjob By Black Whore
Today I need a handjob. When I woke up this morning I was obsessed with having one of my whore wanking my dick until my balls explode. Therefore I called my most talented African whore to achieve that task. Because she is a slut who loves money, she is at the office in no time. So she met me on the couch where I am lying down waiting for her. When I see the way she nailed up her fingers nails, I really feel like I want that slut to make me cum like a rookie.
Testicles Massage
She then starts doing my cock to make it hard, which happens in no time. At first I know I will have to fight the hell not to cum in 2 minutes. Therefore, all the challenge consists in lasting as long as I can prior to coming. The drill begins to be harder when she decides to make a massage on my testicles while she is wanking my penis. She knows I can't resist and she is willingly doing it to make me cum. Well, I did succeed in bearing the massage without ejaculating. But, a couple of minutes later, the heat starts rushing into my balls, and I know it is time now!
I Cum In Her Hand
So, now is the time for me to let the pleasure shake my genitals. My sperm is boiling, rushing out of my cock. A huge drop takes off my cock and lands on my belly while she is still wanking daddy to expel the sperm remaining in my tanks. The semen is now flowing on her fingers, sticking and flowing very thick. My cock is still tossing out the last drops of jizz when she reduces the rhythm and starts playing with daddy's cum. It's different but it is good!