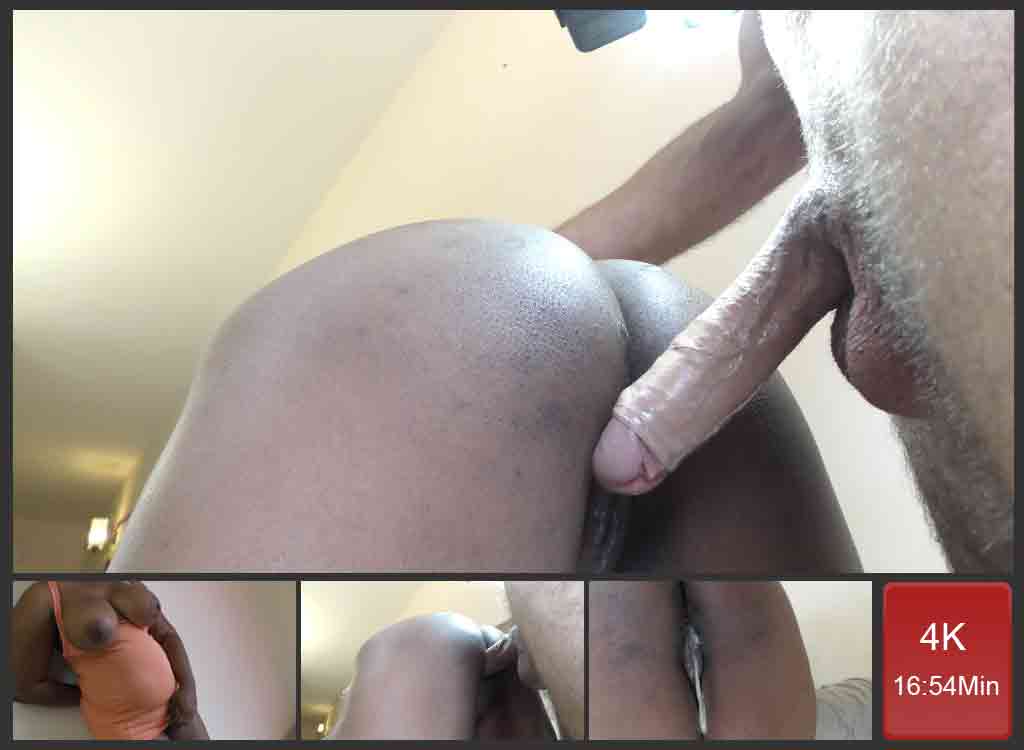 Big Butt African Chick
My big butt African girlfriend has come home early in the morning. She is begging for my big cock to impregnate her lovely little chubby cunt. Therefore my duty is to satisfy my little whore and fill her up to the brim with a big strike of hot sperm. At the moment she exposes her boobs, I feel my dick getting hard. This is a signal that she triggers my libido and orders me to honor her womb as much as she deserves. When she bends down and shows up her strawberry, I am already hard and claiming for sex.
African Doggystyle
I am a very big fan of Doggystyle. It actually gives me all control over what is happening. I am the one who decides at which depth I can push in, which speed I fuck, and eventually, when do I ejaculate in her. I am the one in control. Because of that, my girlfriend feels dominated and this is the position she wants. What a tremendous feeling to grab big fat ass when you are fucking from behind. and pull it back to push in as much as you want. This is my moment here.
Cum Dripping Pussy Hole
When my dick is ready to ejaculate, I don't fight against nature. I just grab her hip and pull it back while mine is stuck in hers. Hmm, I feel the jerks flowing out of my dick, burning my testicles and breeding that African goddess. Fucking a big ass is awesome. There is so much flesh to push in. Unfortunately, every good moment has an end. It is now time to pull out my penis and watch the sperm river flowing out of her cunt. Cum is dripping along her fatty legs, and her cooky is covered with human cream!