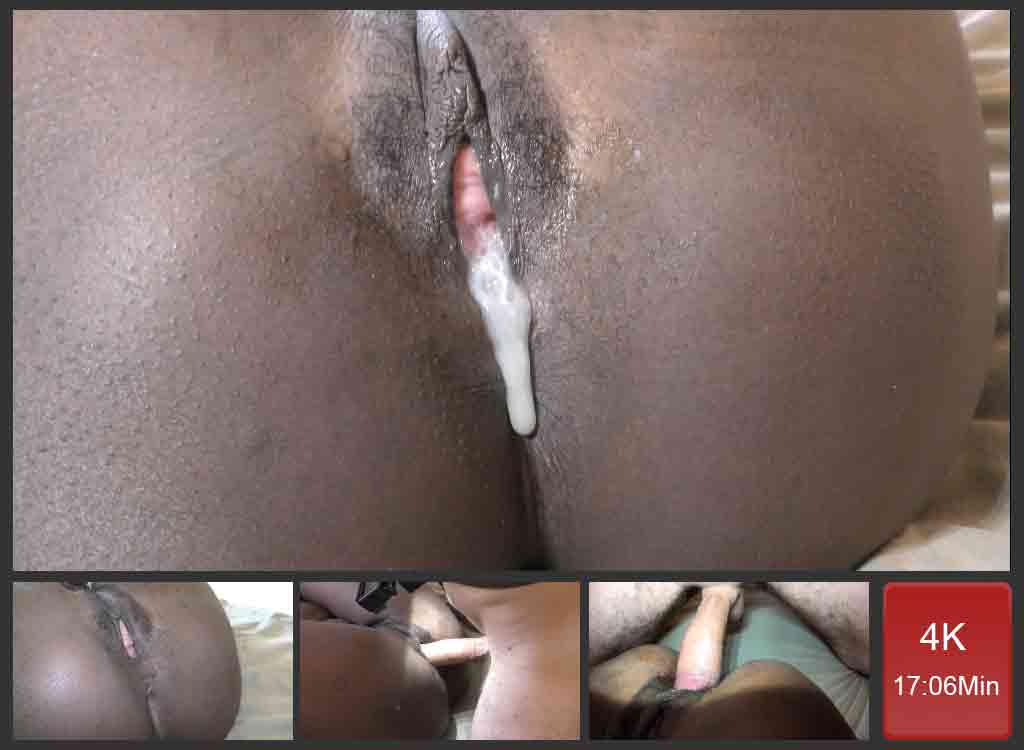 African Love Hole
My African love hole has come home to offer me her pussy. She is my new girl and I have a very good feeling about her. Because she needs my sperm and my dick, I am always ready to give her what she deserves. Therefore I ask her to lie down on the mattress and open her lovely legs, exposing her beautiful women's genitals to me. Automatically blood pressure invades my genitals as well. Her pussy is beautiful and it is so appealing, I can't help getting undressed and ready to honor that beautiful little cunt.
Black And White Fuck
I aim my hard dick toward her little cooky in order to penetrate it. My penis pushes in slowly, entering her lovely purse, opening wide her tight little cunt. Therefore, being completely inside her, I start moving in and out, enjoying the drill. Her pussy is so tight, it is always a challenge not to ejaculate all at once. The tip is to go slow not to trigger ejaculation. So, after a couple of minutes, the first ejaculation feeling goes away, and then someone can fuck longer without fearing to trigger ejaculation without control. This can delay ejaculation, but not forever, and now I am about to empty my balls inside her.
Ebony Pussy Dripping Cum
When the time has come, and because I feel my testicles are about to explode, I just let nature do its work. My penis starts expelling huge loads of thick sperm. I feel the jerks filling up her pussy hole. I love that feeling of heat wrapping around my dick. She is contracting her pussy while I am jerking inside. When she is full of my sperm, I grab the cam and record her beautiful pussy hole, spitting my juice of gods.