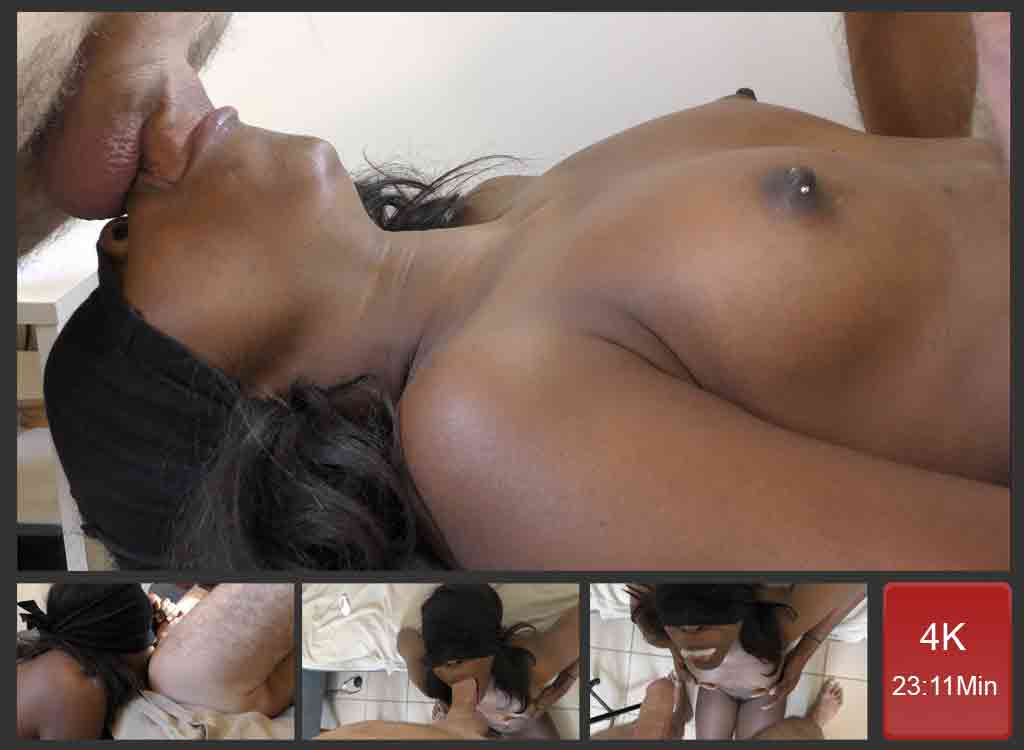 White Ass Licking Black Girl
I encountered a new girl. She loves ass licking and throat fucking. She pretends to have no gagging reflex and be able to be fucked in the mouth. Well, I decided to try her and her throat. Because she is a slut she starts by doing my ass very skillfully. I simply open my legs before her mouth and she starts eating my ass hole like a pro. I can confirm that she is doing very good with her tongue. She even introduces her tongue inside my hole, which is adorable. Then she eats my balls and makes my cock very hard!
Interracial Blowjob
Then she gently climbs up to my penis and starts blowing it like a pro. My cock literally disappears inside her mouth. Therefore I can't wait to try her throat and push my dick deep inside to see whether she can handle the hit. Lying on her back, her mouth wide open, I first give her my balls to slurp. And then I put my penis inside her sloppy mouth. So I come and go inside like in a pussy. I push myself as deep as I can to test her throat. She definitely can be fucked by the mouth! What an African slut
Ebony Cum Swallow
After a couple of minutes doing her throat deeply, she sat down her ass begging for my cream. So I keep on fucking her mouth. At that point, I know I am going to fill her mouth with my hot juice. When I can't hold back my semen anymore, I jerk huge loads inside. She takes all the juice inside. I completely empty my balls inside her mouth and she loves that. As she promised, she does swallow my cum. This girl is really a black mouth to be fucked. I have to try her more!