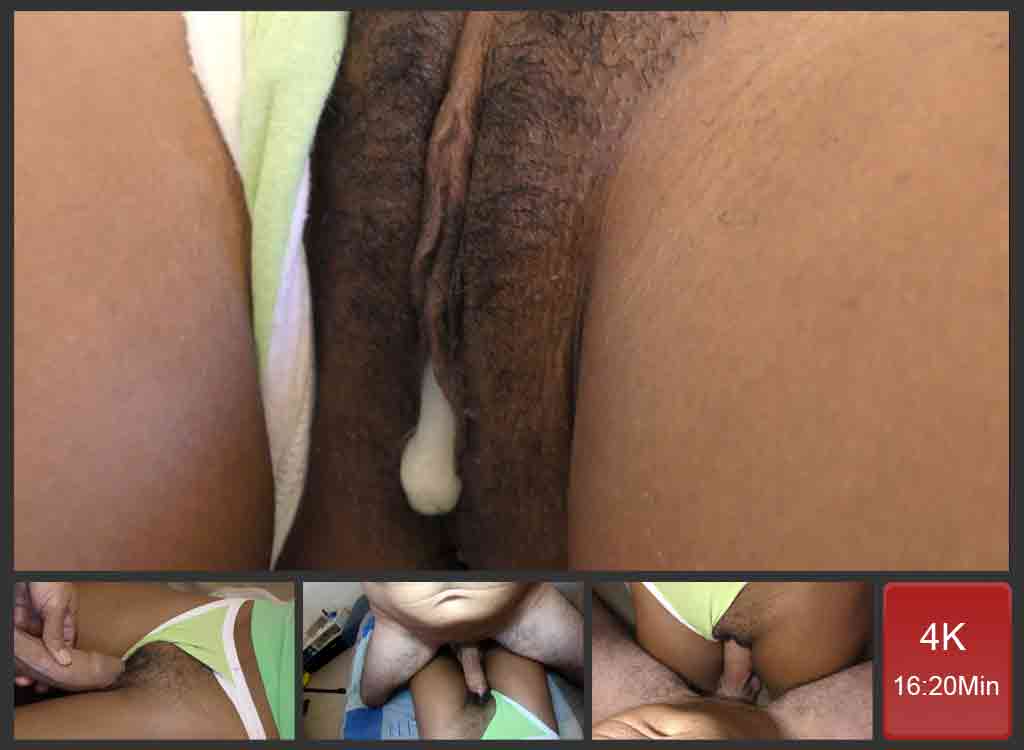 African Womb For Daddy
My little African womb has come again to give pleasure to her daddy. Because of her money addiction and my sex addiction too, we can't stop fucking. Today she is wearing a very nice green panty I am going to move sideways to insert my cock. There is a very exciting and sexy side in fucking with panty. It gives you another look at the vagina you are playing with. Panty and short-haired pussy is the best combo she is offering me today, and I am going to use it the best I can!
Interracial Amateur Coïtus
After a couple of minutes of rubbing my dick between her pussy lips, I introduce my gun in her. I can feel the green panty scrubbing along my dick. It gives more sensation and I kind of love that. She is enjoying the drill as well and starts moaning. Because she is wetDaddy has the opportunity to feel at ease inside. She is going to get her cream at the end, but before that, I'll take my time. What a nice feeling possessing her whenever I will, she is always ready to open her legs and be filled up!
Jerk Inside Black Vagina
It's now time to fill her up the way she deserves. I speed up my rhythm to trigger the final shot. My cock is hard and ready to give what she needs. When the pleasure is unable to go back, I push my penis as deep as I can and start filling her up to the brim. I do feel her cunt muscle trapping my dick in while she is getting filled up. I push as deep as I can until the pleasure stops shaking my cock. It's now time to admire her little cunt getting rid of the hot milk!