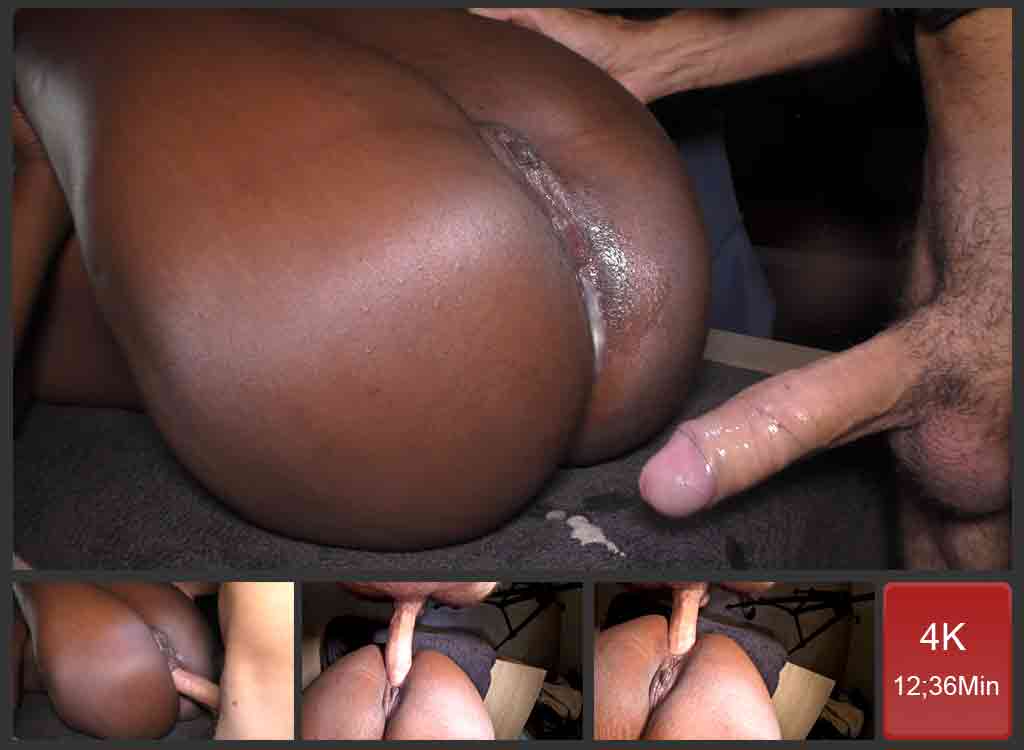 Any Hole
In Any hole I want I can cum. That is the specificity of that lady. She is such a whore when she loves someone, she offers any of her orifices to fuck with. She is a three-holed prodigy, and I am very happy to be with that sexual lady. Today when I ask her whether she needs me to fuck her pussy or her asshole. "Both of them" she answered. Therefore, I start rubbing my cock on her clit in order to drain a maximum of blood in my cock. When it is as hard as wood, I gently aim it at her cunt and push myself inside.
Ebony Pussy
Her pussy is hot and tight. I like to dilate it with my big rod. Her pussy muscles are contracting around my cock. I will fuck her cunt for a couple of minutes. I even had to pull out my cock not to cum so fast. My cock now aims at her little one with a unique goal: penetrating it. So, I push my cock into her little one in order to dilate it. Once I am inside, I simply fuck her as deep as I can.
Anal Cumshot
It is now time to end the game. I can't hold back my cum anymore. Just a passing glance at her pussy triggers the point of no return. My hip gets stuck on her's when the first load rushes out of my cock to fill her ass up. It is a big load I am transferring inside her asshole. I can feel all the juice flowing out of my cock. Unfortunately, this type of moment is very short and I have to pull out my cock from her anus hole. I love filling her up to the brim with massive loads of cum!