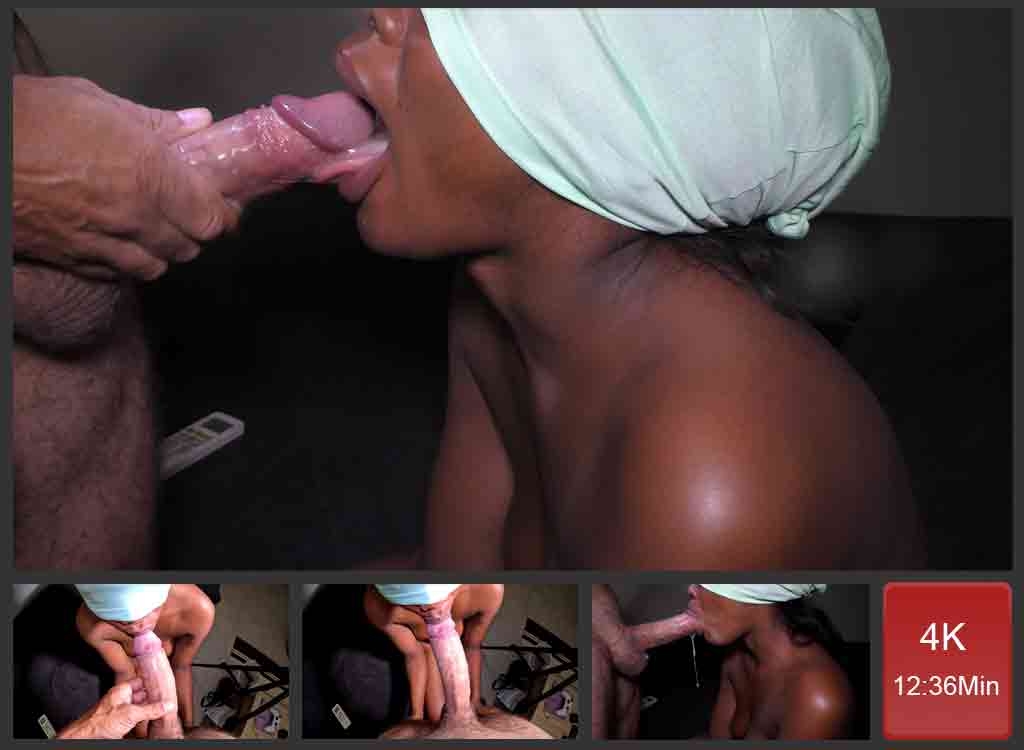 Semen Addicted GF
My semen addicted GF is begging Daddy to get her batch of cum to swallow. She will never let me get away with that since we agreed on Friday for me to give her my sperm. Therefore, here we are, me standing up before her kneeling down. My cock is at her mouth level, not hard yet, and her mouth is ready for Daddy. I will gently let my penis grow big and hard in her mouth, I think this is the best way to fill it up with blood. When her lips wrap around my penis glans, I feel comfortable letting her extract my juice.
Best Interracial Blowjob
It won't take more than thirty seconds for my cock to grow big and hard. Her mouth is so comfortable and sweet, there is no dick that can't wake up in such a mouth. I don't do anything but receive. She is working her head on my cock while Daddy is enjoying the drill. My only duty is to delay the cumshot as much as possible. This is a fight for the sperm. A fight that I never win. I can feel my balls claiming for an emptying, I am not able anymore to hold back my cum.
Swallow Me
This is the moment when you do not control anything anymore. I just let my dick explode in her mouth while she carefully swallows all the semen coming out of my balls. I am cumming the hell and she drinks it all. That girl is a real slut because I know I am full of cum. There is something crazy about letting yourself jerk in a mouth. She will pump every jerk and swallow it all in order to collect all the semen from my testicles. She is a real sperm-addicted woman!