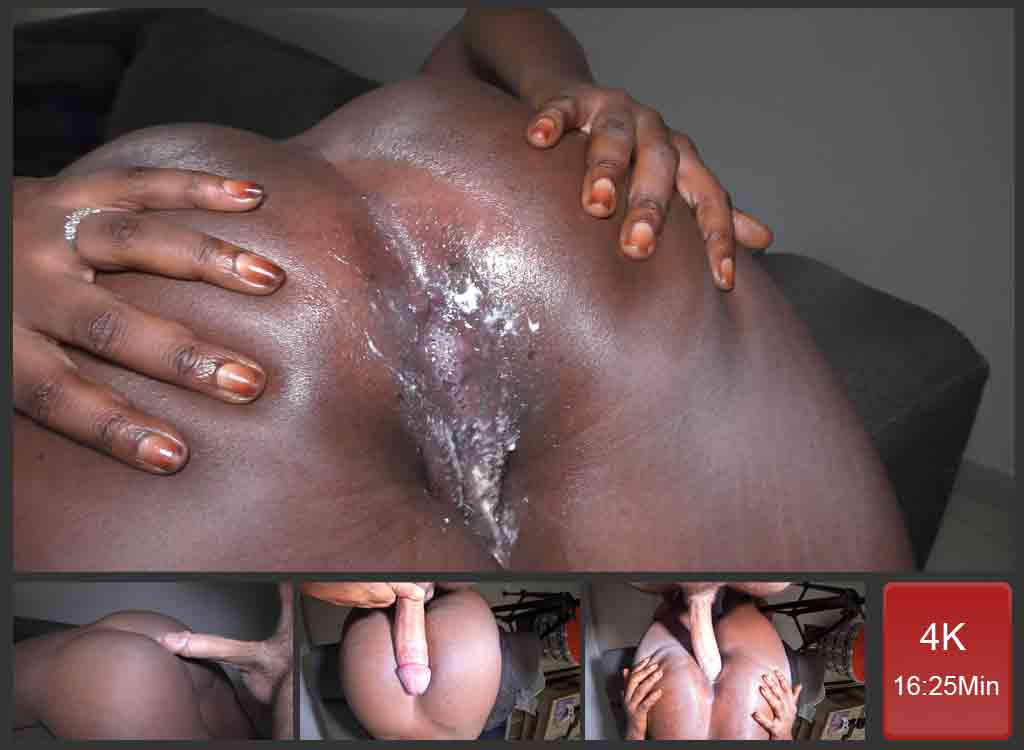 Anal Fun
We had once again anal fun today with my girlfriend when I found her lying down with her ass up and ready to be penetrated. My cock gets hard all at once when I see that. When she is doing that, it means she needs my dick in her ass. Therefore, I take out my cock from my pant and drop it on her bubble butt. Her buttocks are hard and steady, very firm and muscular. By rubbing my cock on her butt, I make sure it is as hard as possible. I wouldn't penetrate her anus hole without a very strong and hard dick.
Interracial Doggy Fuck
The first push is the best. It allows you to dilate her anus muscle to penetrate her. It is rubbing along my cock and it is very enjoyable. That feeling of pushing in with a lot of friction is a must. When I am completely inside, I would stay like that, moving aside, up and down in order to dilate her little one. And then, I start moving in and out, having sexual pleasure and giving some. My big cock inside that tiny little hole is a real pleasure I am enjoying any time!
Cum Inside My Ass
It is now time to end the drill. I wish it would last forever, but someone has to be realistic. It has to end. Therefore, I speed up my move a little bit. By doing that, it takes no time to trigger the point of no return. The pleasure invades my hip and grows in my balls prior to exploding through my cock. I can feel the juice wrapping around my dick in her asshole. Unfortunately that intense pleasure comes to an end. So I slowly pull out my cock and let that anus hole dilate, spitting out my cum!