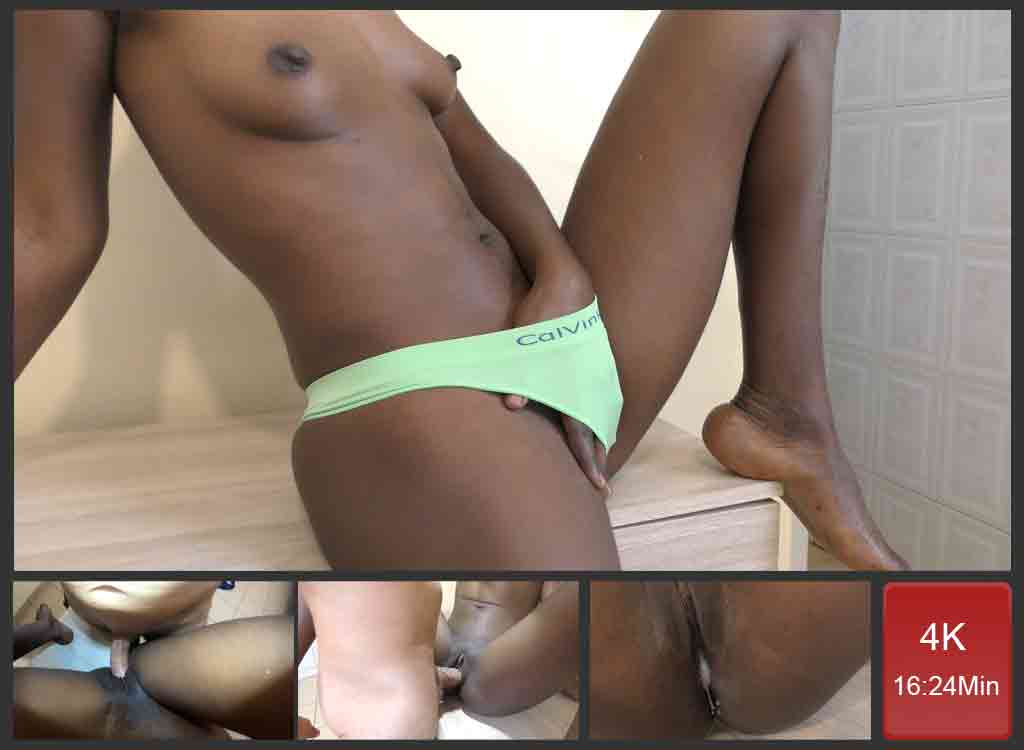 She Has A Real Tight Pussy
I am so fond of my little African housemaid, I can't help fucking her. Because she has a very tight pussy, I can't help fucking her anytime she comes home for duty. Therefore, anytime she is working in the office in panty, I have to penetrate her and cum inside her. On her last trip, she is wearing a very sexy green panty, showing off her butt. So, right after she has finished her duty, I remove my clothes and ask her to sit on the dresser and caress herself while I am getting hard recording her.
Fuck On The Dresser
I decided to fuck her on the dresser as she is sitting on it. Her vagina smells very good and is so attractive, I guess none is able to resist a so nice love-hole appeal. I am doing her gently today, moving my dick inside her slowly and carefully. If I fuck her hard, she is going to hurt. And I obviously don't want that. So my cock is coming in and out of her easily and softly. Actually, I wouldn't be able to last so long if I would fuck her hard and brutally.
Hot Jizz Deep Inside
And the very point of no return calls my testicles to expel their sticky content. I feel the pleasure shaking my hip while I am pushing in to seed her. My cock is contracting inside her pussy, spitting juice on every contraction, giving me pleasure. The sperm is inside now that I am pulling out my penis. I just have time to grab my cam and record the hot semen streaming out of her beautiful little cunt. Because she empties my balls properly, I feel really good now, until the next time she comes for duty, and to please her daddy!