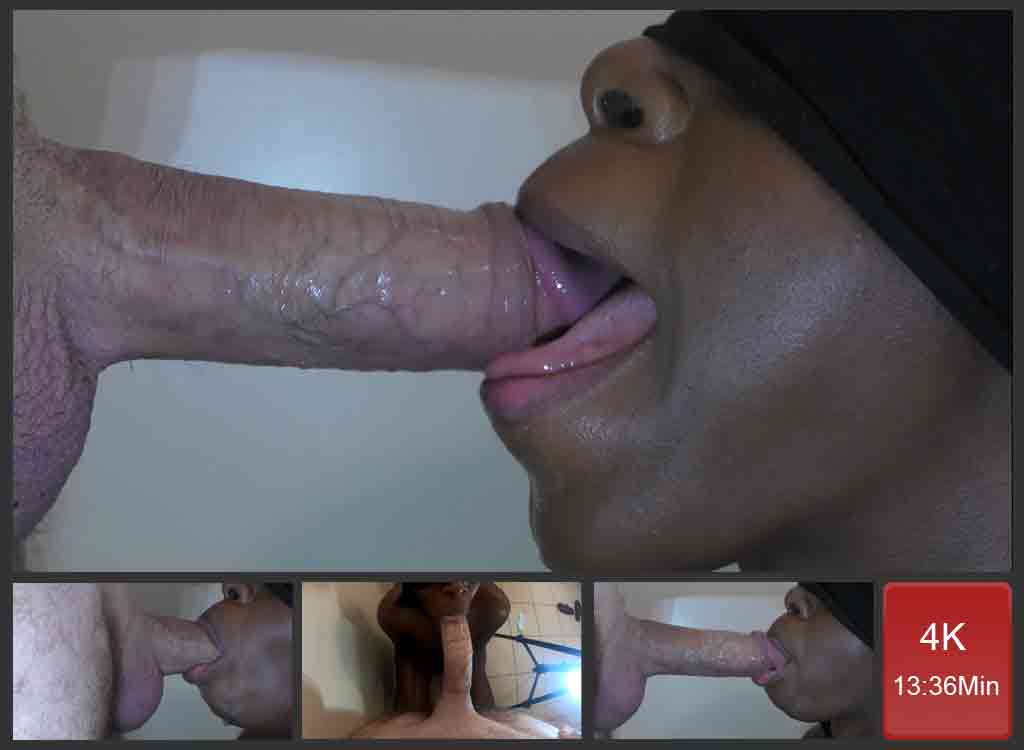 Throatpie Amateur
Who has ever tried a throatpie? This girl is a real slut. She loves giving pleasure with her mouth and she is very gifted for that. I think every man who puts his penis in her mouth is going to spend a terrific moment with a very happy ending. This morning I wake up with a hard shaft. My first thought was to push in my African slut mouth my cock while I am ejaculating. This is what is good about girls in Africa, they are always available for their daddy to give him pleasure. I grab my phone and text her: "I wanna cum in your throat? I am full of sperm."Her answer: "on my way".
Tremendous Blowjob
I put my dick in her mouth while it isn't even hard. Therefore, my penis will have to grow big in her mouth. By doing that, I won't contract my genitals muscles for several minutes, letting the blood flow through my cock while she is eating it. It gives me a feeling of power to decide when I contract and when I don't. She is sucking daddy who is fighting not to cum too quick. I feel so good in her sweet mouth!
Cum In Her Throat
It's now time to deposit the sauce as deep as I can. When the orgasm starts spitting my sperm, I gently grab her head and pin my dick in her throat. I feel the squirt of cum dripping in her throat. This girl has no gagging reflex. Because of that, I can easily cum in her throat without triggering vomits. I am emptying my testicles inside her throat, just like I thought about it less than one hour ago. I love African and African chicks, they are the best to have sex with.