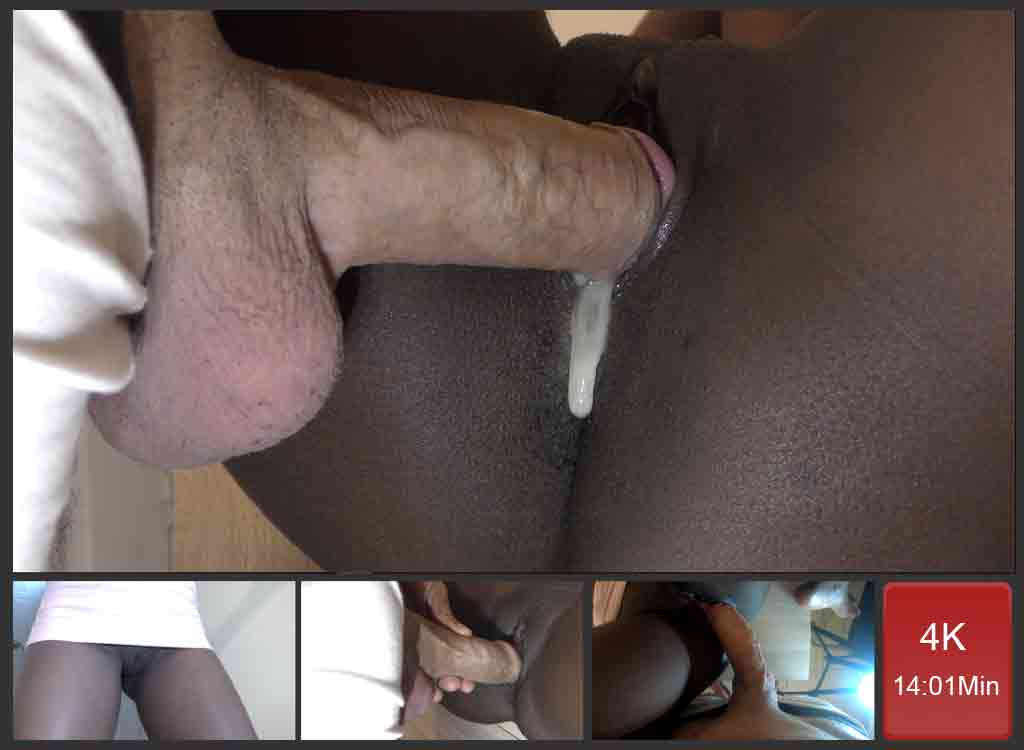 Petite Black Shaved
My petite black has come to the office to perform her cleaning duty. As usual, she is wearing a very short skirt and she wears no panties. So I am watching her doing her job while my cock is getting harder and harder as long as I am starring at her. Then I start playing music on youtube and she starts dancing as well. This is when I take out my pant and pull out my cock from my underwear and begin to rub it against her clit. My cock is hard and wet, ready to go inside her and spit the sauce.
Tiny Pussy Versus BWC
My cock is at the gate of her pussy. I am rubbing it on her little pussy lips. When I am ready, I push it in, opening her little cunt to my big penis. I am inside her and I won't get out until I am completely empty and she is full. I am moving inside her and her pussy smell comes up to my nose. She smells so nice, I am about to ejaculate in her. This time I won't hold back my semen and I just let it go.
Huge Load Deposit
When the sperm starts rushing out of my dick, I am touching the bottom of her cunt. I feel the juice wrapping around my cock while I am now filling her up to the brim. I know I am full and she will receive what she deserves. My cock keeps inseminating her as much as possible. Unfortunately, this good time has an end. When the pleasure is gone, I gently pull back my cock. A huge drop of thick and sticky cum rushes out. It looks like by pulling my dick out, I pump it out of her. Wonderful!