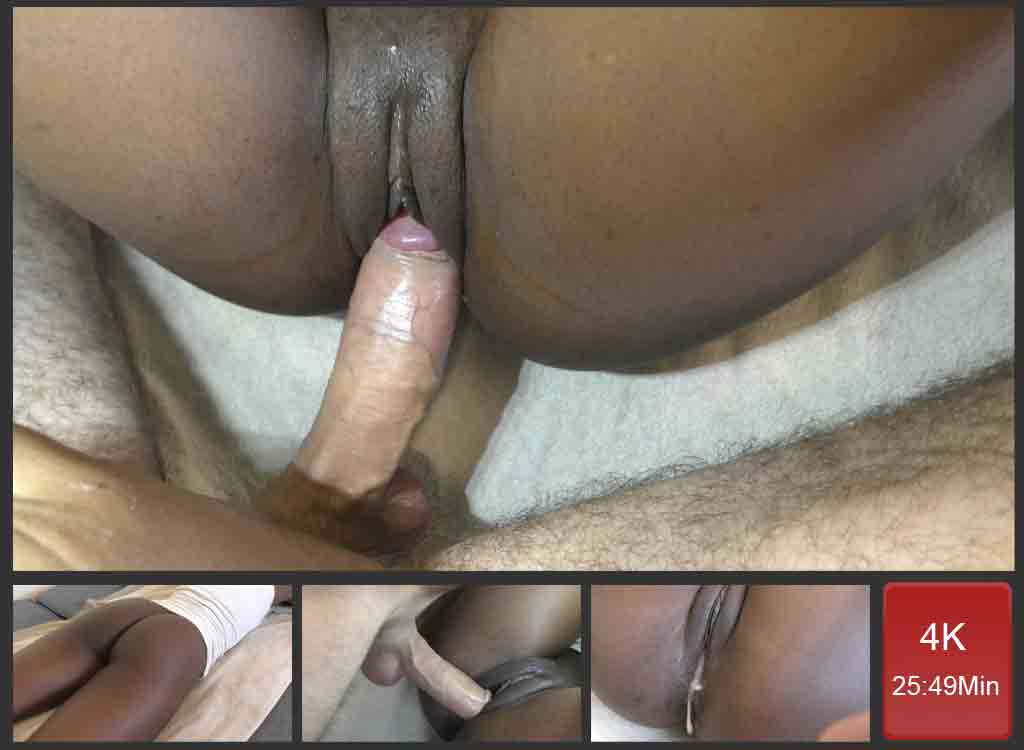 Submissive Sweet Black Pussy
My petite sweet black pussy has come home to give pleasure to daddy. She just shaved before coming to be very clean for me. I like to feel her cunt with no hair sliding around my hard penis. That girl is so submissive and shy, it's a real pleasure to fuck her. I am bargaining with her to expose her face and suck my cock. Because she never did it before, it may take time before she agrees. Nevertheless, I am planning to expose her sucking and fucking in the first month of 2021.
Fucking Her Cunt Until I Jerk In
I start rubbing my cock on her buttock to make it hard. Then, she flips her position, offering me her little strawberry to penetrate. My dick is wet, so are her pussy lips. I penetrate her straight and start moving inside. Her pussy lips are opening around my cock sliding in her like in butter. That girl is tight and she bears my cock coming to be ready to explode in her. After long minutes of fucking her, I feel this is my time to empty my balls inside her love cooky!
Internal Cumshot
My balls are hard too when it starts expelling my hot milk deep in the bottom of her cunt. I keep pushing while my dick is spitting and filling her with my man juice! She keeps on panting as long as I am exploding inside her. When her hole is full and my balls empty, I delicately pull out my shaft and watch the hot semen flowing out of her. As a matter of fact, I noticed that the sperm doesn't expel the same way in her pussy as my other girl. Both of them are nice to fill up to the brim