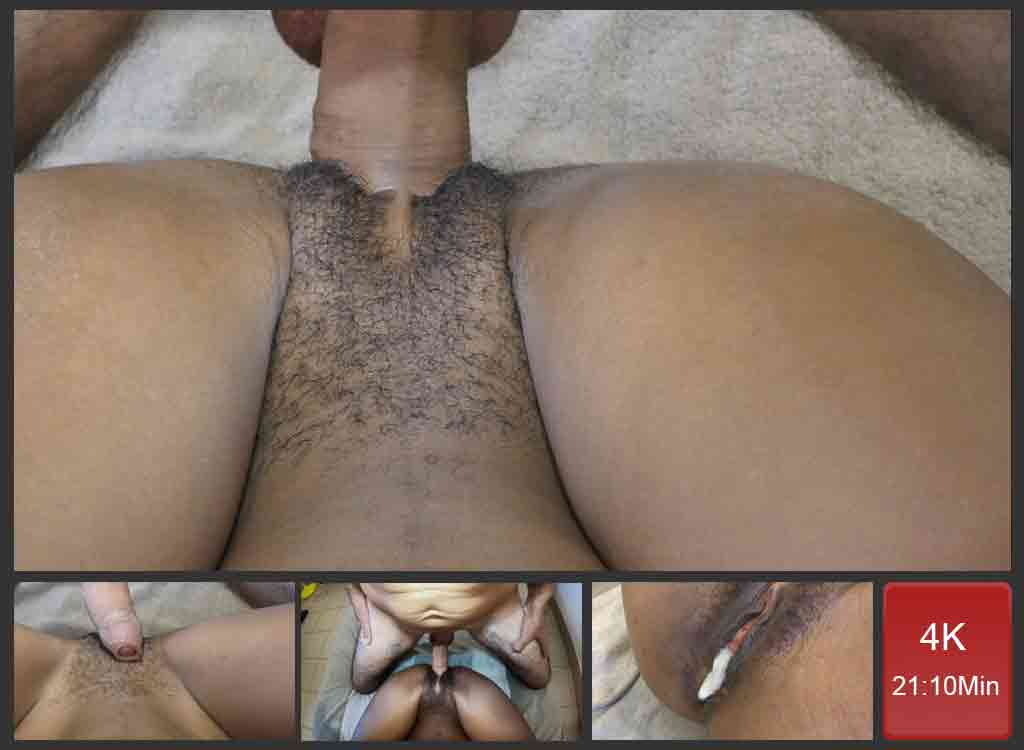 Close Up EBony Pussy Penetrated
I do want to record in close up frame today. I want to fill that ebony pussy with a lot of thick cum today without handling the camera. Therefore I frame her pussy close. So that I can enjoy penetrating her hole and explode inside without changing the frame. Some short hair grows on her cunt, which is very enjoyable when you rub your cock on it. She is waiting for my cock, her legs wide open. She starts to contract while daddy is getting ready to push in for pleasure.
Hard White Cock In little Black Cunt
I spend a couple of minutes rubbing my cock on her pussy lips. Then I enter my wet dick between her pussy lips getting wet as well. The first penetration is always the best, you can feel the narrow walls of her cunt opening beyond the pressure of my cock. The penis is melting his cyprine with the pussy one to spread it all along her hole as I am pushing in. Once at the bottom it means that the all orifice is lubricated enough to bear my cock. So I am moving in and out for my greatest pleasure.
African Cunt Love White Cock
The girl is enjoying me inside her. She is moaning like a young girl doing herself for the first time! Because of that, I take my time moving in and out, making the pleasure last as long as possible. When I feel I can't hold anymore my juice, I speed up my move and let the orgasm invading my balls. That's the moment when I push my dick as deep as I can to deliver the hot juice as deep as possible. I push and push again until she is full of my cum, that is going to overflow from her genitals. Big load today!