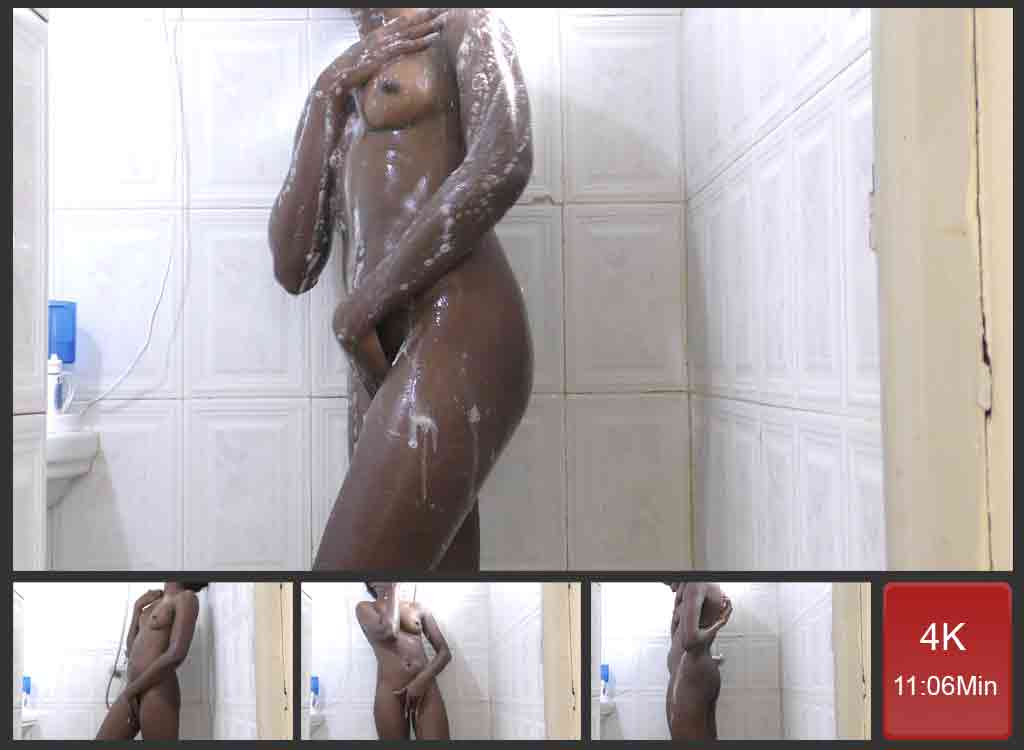 Shower Time
Shower time is one of the best times when it comes to sex. When your girl is taking her shower, it means that there are only a few minutes to wait before it starts. What a tremendous moment to watch your girl being ready to give you her entire body to play with. I didn't enjoy those moments at first. But today, when she comes home to please Daddy, I get conscious about how important is that precious moment. Therefore I decided to record it while my cock is gorging on blood. I have to confess, it is quite hard not to jump on her while water is dripping on her body!
Black Skin vs White Soap
It becomes more and more exciting while I am staring at her. One of the best moments is when she uses soap on her black skin. The contrast between black and white is gorgeous. My cock is hard, and I am very happy to record that because I know I am going to wank later watching the video. She then rinses her body to get rid of the soap. Bubbles are running all over her stunning black body.
Sex After Shower
I am dreaming about what I am going to do to her. My penis will penetrate her little love slot. I am going to rub my cock and fill her pussy hole as much as I can. Actually, I am not in a hurry for her to stop. I kind of enjoy watching her and fantasizing about how submissive she is to her daddy. Now she grabs the towel, I know I am going to achieve what I want. I am going to fuck her little hole and fill it with a lot of fresh sperm. She is a real slut I love to fuck.