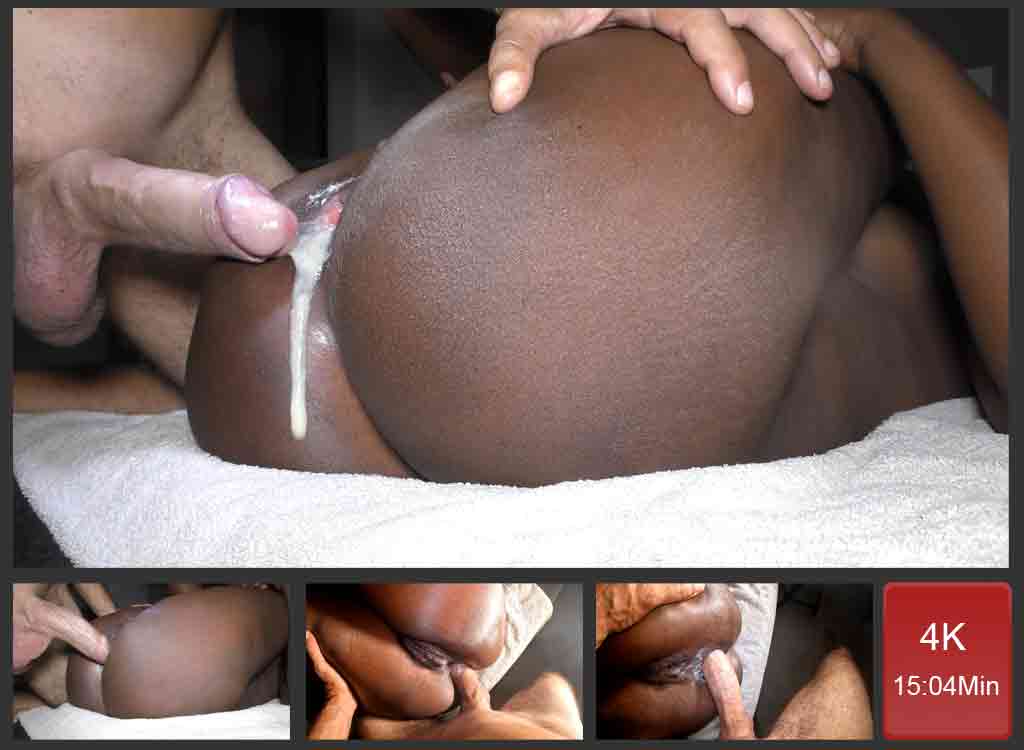 River Of Sperm
A river of sperm is flowing out of her butthole after I cum inside. I find my ebony slut lying down on the bed. My body reacts to her body, and I need to fuck as much as she needs to be fucked. Well, I grab her hip and decide to front fuck her. I first rub my dick on her pussy and I penetrate her cunt easily even if it is tight. But, she needs my big, white, hard cock in her ass. Therefore, I pull out my dick and let it slide down to the second floor. I rub it a little bit prior to pinning my dick inside and push as deep as I can to dilate her butthole.
Interracial POV Anal
My cock moves in and out of her asshole now. I am enjoying the drill and so she is. It is a real privilege to penetrate her asshole so easily and play with it as much as I want. This is what we call a devoted girl, and she is very devoted to my dick. I keep on mining my dick in her asshole until I feel it is time to fill her up, with a master load.
Massive Cumshot
It is now time to unload all my testicle content. I am so full of cum inside, it is a hygienic matter to empty them now. It doesn't take long before my balls start spitting the liquor of love. The jerk is fat and massive I know I am filling her up with great cum I can feel it all over my dick. When I gently pull out my cock, a massive flow of semen rushes out of her asshole. Her pink asshole is full of Daddy's cum! Now she and I are a very happy couple.