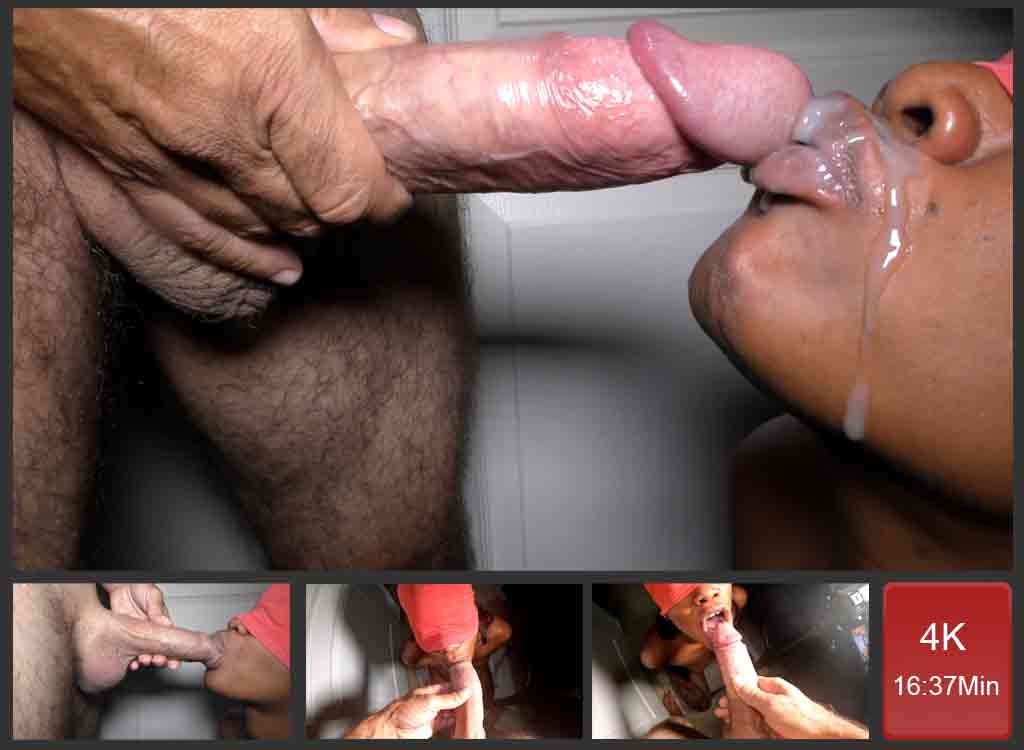 Cum Hungry Chick
My cum hungry chick is never satisfied and she always needs more semen to swallow. Therefore, I am always willing to give her what she deserves. I do not forget that she is always ready to give me pleasure. So here we are, on Friday, the day she drinks my love liquor. She likes to get ready by herself. Setting up the pillow to kneel down, the blindfolding, and everything else for the video. She will wait for me kneeling down, and ready to give the best of what she got. I will give her as much semen as I can to make her very happy.
Big White Cock
My cock is now in her skilled mouth. Her tongue is suckling my penis glans like the real slut she is. It is always a great feeling to be inside her mouth. She is warm and sweet. It is actually a good place to store my cock. That horny girl could make me cum in a couple of minutes. But she takes her time and gives me as much pleasure as I want prior to ejaculating in her mouth. Nevertheless, there is always a moment where she is going to trigger the cumshot and I won't be able to dodge it.
Ebony Cum Swallow
When I feel that I am going to cum, I pull out my cock and she opens wide her mouth. I jerk all I have inside her mouth while she is swallowing it all. She is a real cum lover. She is in love with that semen she wants to swallow every week. Maybe she is a freak or something like that. But I definitely love how that girl is worshipping my semen. I will give as much as she wants, as long as she wants.