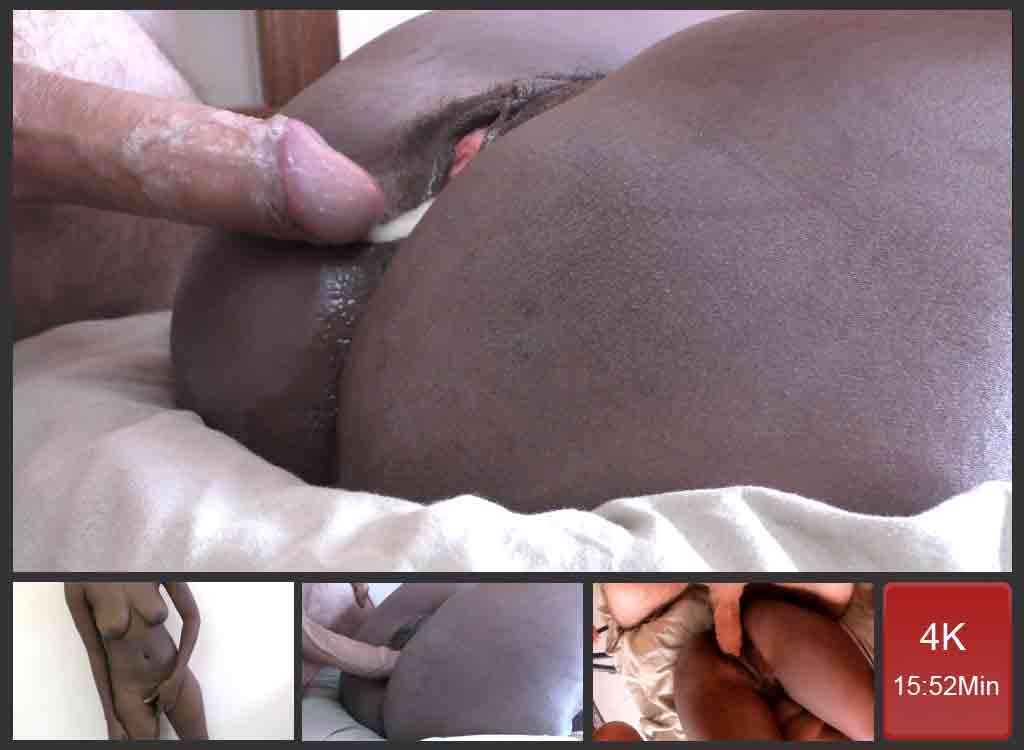 River Of Cum
Today I record the river of cum flowing out of her pussy after I ejaculate inside. There are some mornings I wake up with the terrible envy of fucking. I can't help it so far. Therefore I call my African little pussy and ask her to come home to relieve the pressure inside my testicles. In these moments, I already know my sperm is here in large quantity and my cumshot will be significant. When she comes home, she goes to the bathroom and cleans her pussy to give Daddy the best of her. She then lies down on the couch and opens her legs for me to honor her pussy hole!
Big White cock
My big white cock rubs on her pussy to share our cyprine and lubricate the genital device. When I am ready, I just push my cock inside and let it go inside until it touches the bottom of her hole. When done, I gently start moving in and out of her pussy with calm. Actually, if I fuck too fast I will ejaculate in less than 2 minutes. Therefore I take my time to delay the outcome and have pleasure as much as I can.
Internal Cumshot
As usual in this situation, my testicles are burning the hell and I can't hold my sperm anymore. I push in at the same time my first load rushes out of my dick. My cock is stuck inside and won't leave the room until the job is done. I feel the sperm warming around my penis while I am emptying my reservoirs. When I finally pull out my dick, a stream of thick man milk flows out of her cunt. I can admire the outcome and smell the odor of her pussy melted with my juice. Awesome!