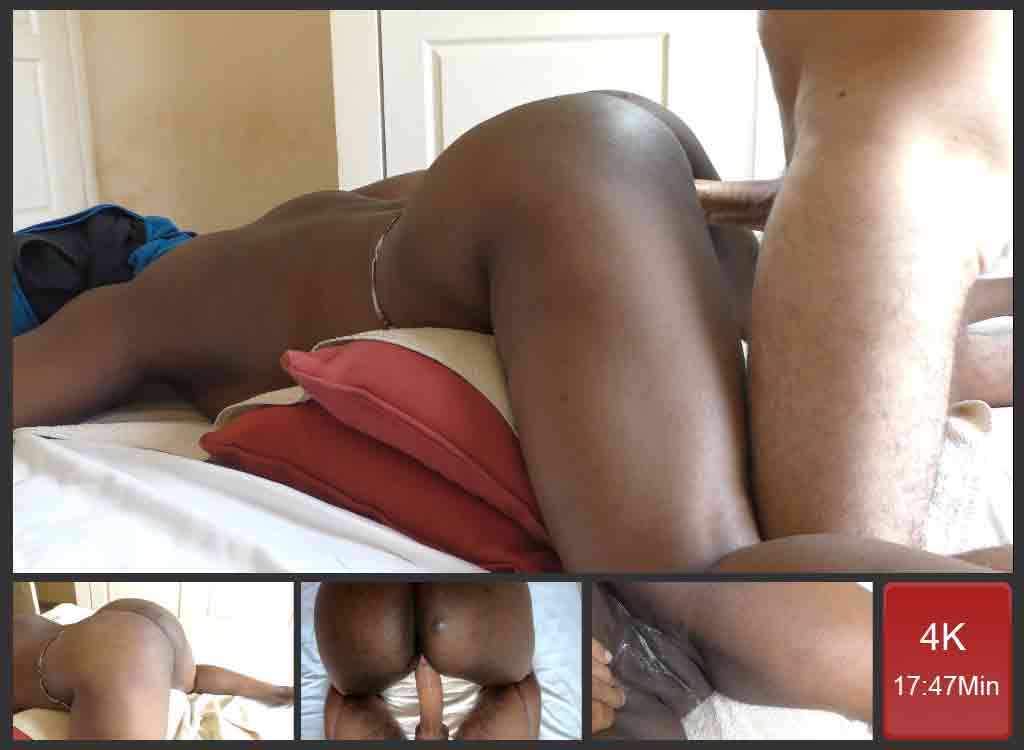 Fuck From Behind
I like to fuck from behind, especially big fat asses, this is a very good experience to live. Therefore, when I wake up this morning, I have a terrific will of fucking in doggystyle my big fat ass girlfriend. When I call her she is still sleeping, so I wake her up, tell her to shower, and come home to please Daddy. And here she is, smelling soap and ready to give Daddy what he deserves the most. She is now lying down on the mattress, her ass up, ready to receive me in the deeper part of herself.
Interracial Doggystyle
The best part is when you penetrate her pussy hole for the first push. I can feel her pussy walls rubbing along my dick while I keep on pushing. It brings a very good feeling of power. And then I start moving in and out staring at her ass hole which can give me an extra sex feeling. I love to grab her hip and pull it toward me to push as much as I can. She definitely loves my penis inside her cunt. She is moaning, enjoying the drill, and giving Daddy all that she gets.
Bi-Racial Creampie
It is now time to end the drill because every good thing has an end. I feel the hit climbing up in me until I can't help ejaculating. I grab her hip and pull it toward me while my cock is pushing the hell in her. She is enjoying receiving Daddy's juice, contracting her pussy around my cock to make it better. The sperm is filling up her cunt and wrapping around my dick, warming it up. When the pleasure slowly leaves me, I gently pull out my cock and stare at the mess I just did between her legs.