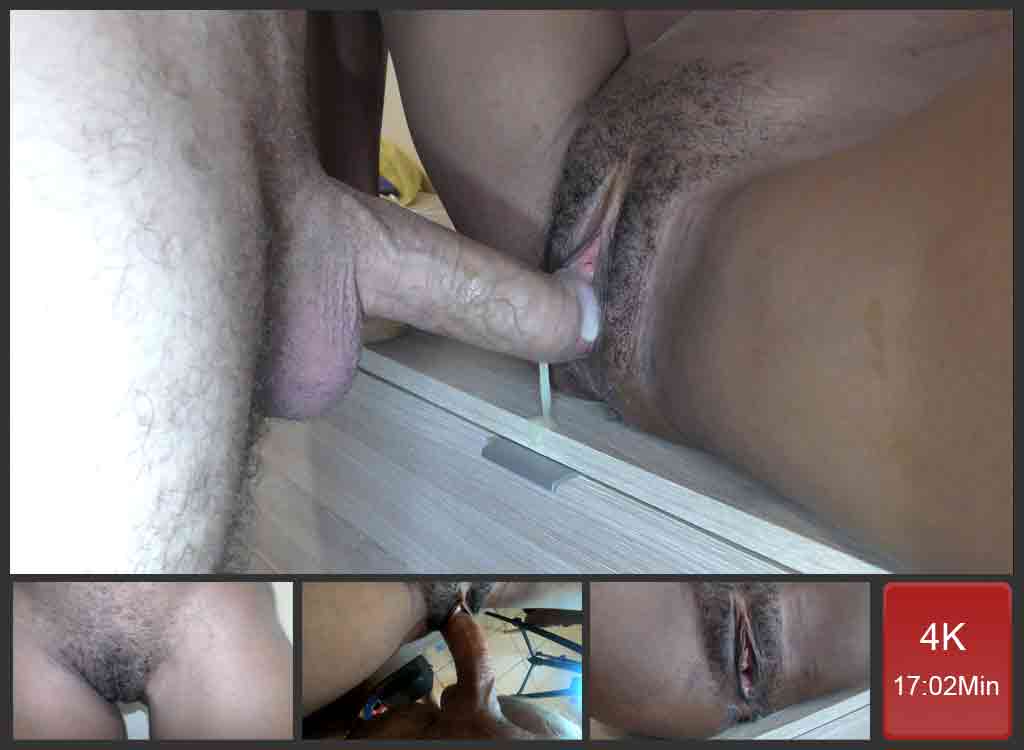 Pussy Dripping Hot Cum
I love seeing ebony pussy dripping after I fuck one of them. Recently this girl came back to me and I have to say that I am very happy about that. She is a very good girl to fuck with. Besides that, she loves my cum inside her as well. So I called her today to have a sexual relationship, obviously a natural one with no condom and a real ejaculation ending. After dancing for a couple of minutes, she sits on the dresser and opens her legs wide for Daddy to fill the gap in between.
Fuck On The Dresser
I grab my cock and rub it on her hairy pussy. Honestly, short-haired pussy is the best when we are talking about sensation. Rubbing your cock such a hairy cunt is something that turns me on like nothing else. Therefore my dick gets hard and ready to penetrate my lovely hairy hole. When moving inside her, she can't help moaning and expressing her pleasure. I love that because it helps you understand how she feels when you are inside her. Apparently, she loves that. Because every good thing has an end, I reach the point of no return and The orgasm is knocking my balls, unstoppable.
Cum Filling Pussy
When my hip bumps her hip, I know that I am going to be stuck between her legs until she is full of my cum and I am empty, completely empty. I am ejaculating in her. I feel her cunt contracting around my dick just like it is trapped inside. When the sperm stops rushing, I slowly and gently pull out my dick and the sperm flows out of her. A thick, sticky load of hot cum. Now both of us are happy, she got pleasure, and I got real sex with her.