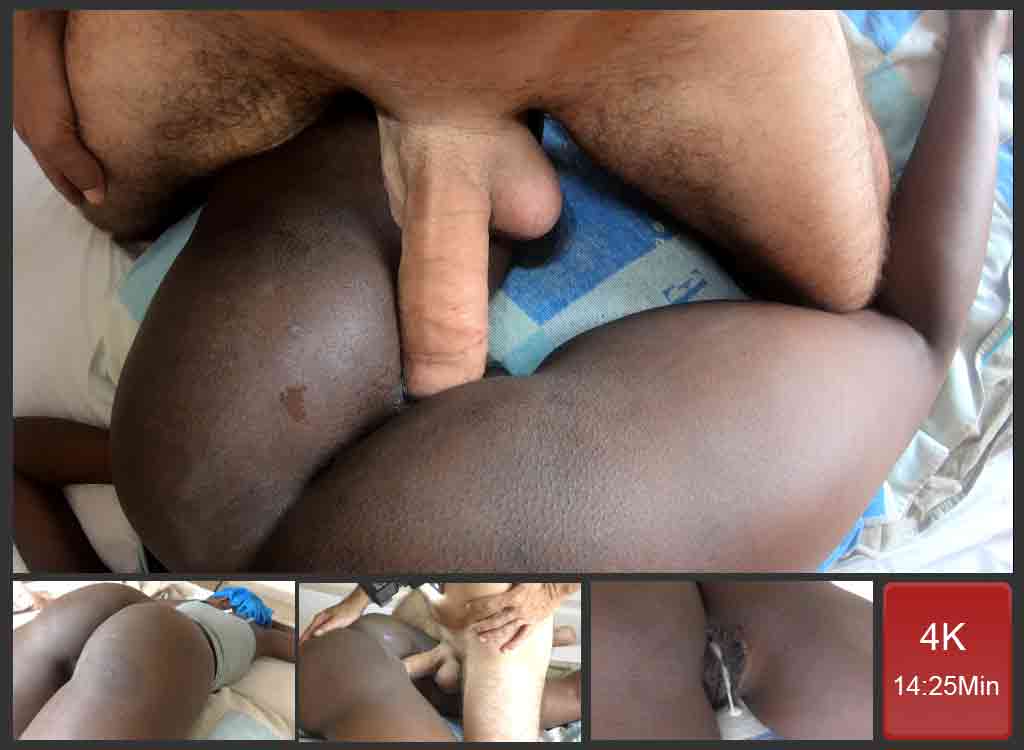 POV From Behind
Beautiful POV from behind with my African girlfriend submissive to her Daddy. She lies down on the mattress with a pillow under her hip to upper her butt and offers it properly to my big cock. Just looking at her in that position makes my dick get hard at once. What a tremendous moment to stare at that beautiful rump offered to her master. I kneel down above her buttocks and wank my dick to pour the cyprine out of it and make it ready to start doing her pussy like a perv. I rub my cock between her legs to lubricate all gear and be ready to fuck that stunning pussy.
Hard Cock For Tight Pussy
I push my penis inside and keep on pushing until I touch the bottom of her cunt. Once I am completely inside, I gently start moving in and out, holding back my sperm not to cum all at one time. Her pussy smells wonderful and my cock loves that. I know I won't last too long because my testicles are claiming an ejaculation. It is now time to honor that beautiful little cunt and fill her with all my man milk.
Internal Cumshot
After having reached the point of no return, I just let my genitals operate naturally as long as I am pushing in. I am stuck at the bottom of her cunt when I push the first load out of my cock. The natural human reflex blocks me in her. I literally can't remove my dick while the juice is flowing in her love hole. I love to press my penis glans with force on her womb, expelling all my sperm into her. When I pull out my cock, the smell of her cunt mixed with hot sperm flows out!