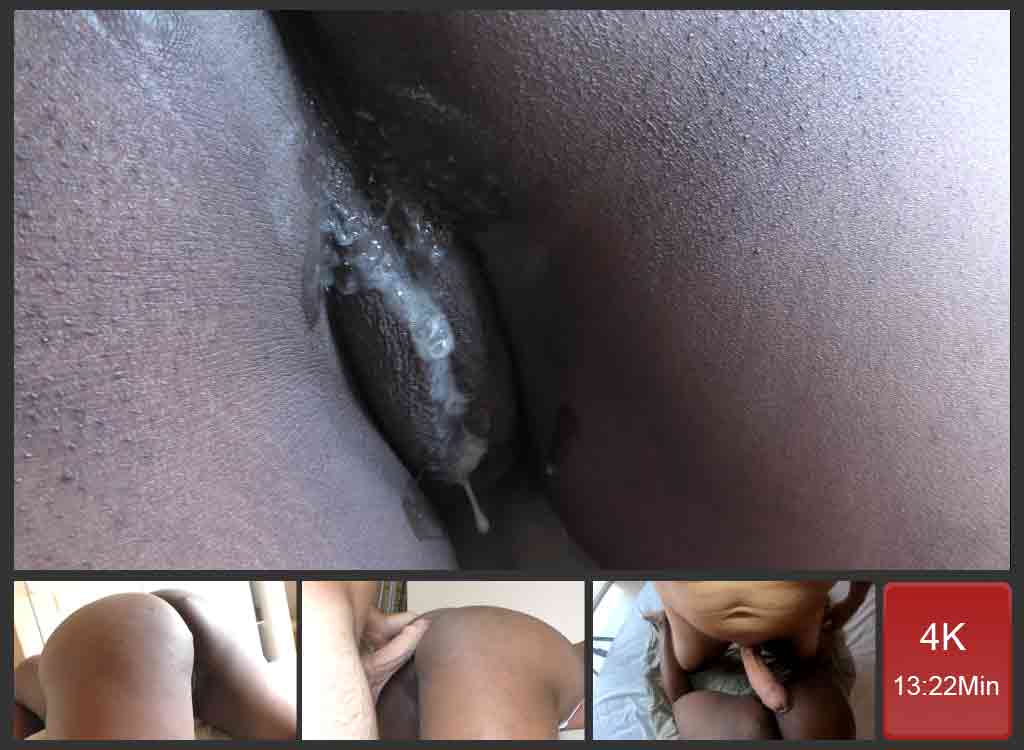 She Loves My Dick
Because she loves my dick and she can't stop begging me for sex. I woke up this morning with a text claiming sex. I am a gentleman and I can't refuse to please a black lady willing to have sex. As soon as I am up, I answer the text positively and go for a shower in order to be ready for my big fat girl. When she arrives home, I am ready for her, and she is ready as well. Therefore, she kneels down on the mattress and offers me her fatty pussy to penetrate.
Interracial Doggyfuck
I drop my cock above her wonderful big black ass. And move a little to make my penis hard, but not too fast. I like to watch it grow between her buttocks until it is ready to perforate her little cunt. Once I am completely hard enough, I gently move my dick toward her pussy lips and search for the entry gate. Now that I am sure to aim good, I push my dick in and open her lips to lead my dick toward the bottom of her cunt. The pussy walls are rubbing along my dick until I touch the target. Then I start moving in and out, lubricating the all pussy with my sloppy dick.
Interracial ejaculation
It is now time to fill that beautiful hole with a large batch of hot sperm. I grab her hip and push in her as much as I can while the first load is already rushing out of my penis. She is wawing her ass to make my penis feel more pleasure while I am filling her with my semen. She is moaning the hell while I keep on pushing in. Unfortunately, this very good moment comes to an end and I pull out my cock from her pussy, letting the sperm drip out!