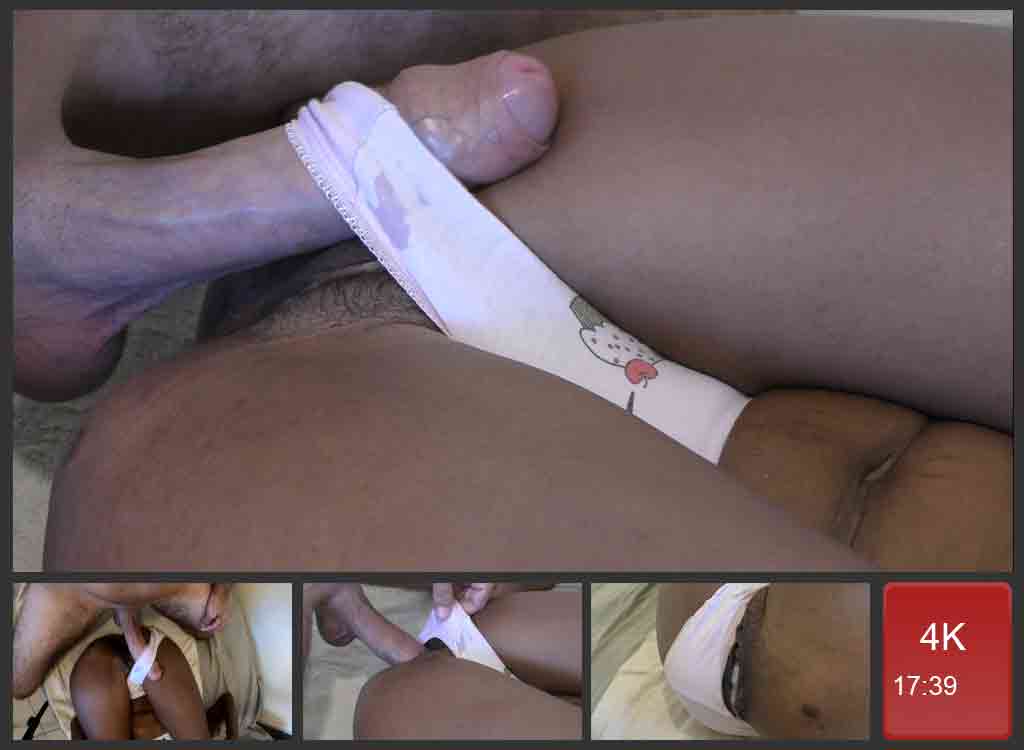 Panty Fuck Chocolate Pussy
I want to panty fuck my African whore today. She does wear her pink panty and I want to put my dick in it and fuck her deep. As a matter of fact, early this morning I wake up my black chick with a big hard cock ready to do her properly. So no time to remove her underwear, my penis is too hard. Looks like my cock wants to play with it. After rubbing it a couple of minutes on her cunt, it's time to push in and fill her with the man milk boiling inside my testicles.
Morning Fuck
I love morning fuck because my dick is hard and it can last longer. It seems that all my strength is located inside my penis and it can keep being hard for long. I gently introduce it between her pussy lips, moving aside her underwear. My cock is rubbing against her panty while I am going inside her cunt. Lovely feeling of my penis touching the panty fabric. I am feeling good fucking her and I guess she is enjoying her time too. Very quick I feel my balls claiming for exploding, and once more I am going to fill her up with a lot of hot cum!
Cum Inside Black Cunt
Here is the time I can't hold back anymore my semen. So my dick pushes in and my balls start burning like hell. Shakingly my dick expels big loads of thick juice. Because of that my penis is burning inside her and she loves it. I feel the hot semen wrapping around my dick. It means she is now full of it. At the same time, my balls decrease burning and the flow of hot juice begins to reduce in quantity. She is now completely full, and I am dried out of man milk!