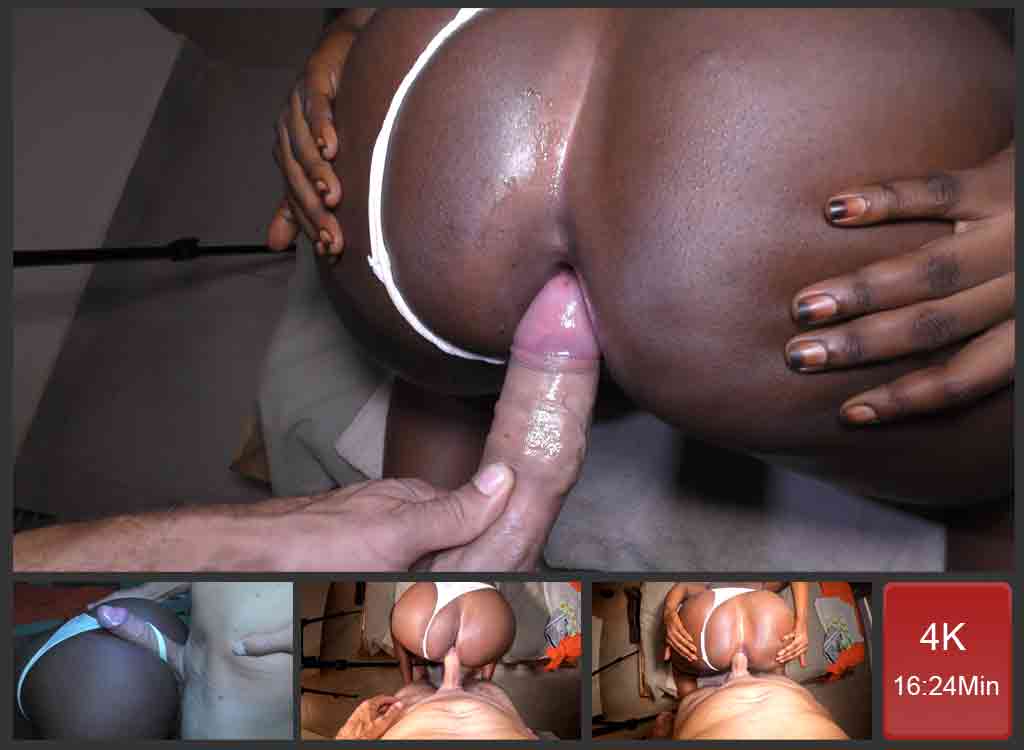 Panty Anal Fuck
Panty anal fuck today. Yes, I caught her when she put on her panty. I couldn't resist when my cock got hard. I had to block her and take my penis out. Because she is a real slut that loves sex, she didn't show any resistance and just open up her buttocks for me. This is what I love with that chick, not only does she lives in the same building, but she lives in the same story as I do. Because of that, it makes sex very easy and very close. In addition to that, I like this girl and I love fucking her ass. Guess what? She loves it as well!
Sweet African Ass
I take out my penis and aim it toward her buttocks. She is wide open to Daddy and I like that. First I rub my cock to lubricate her and me. Then I frame her little anus to make it wet enough to receive my big white cock deep inside it. When the area is completely ready, I simply push my hard cock inside her little hole and push in like a piece of cake. I am now inside, moving in and out, enjoying my position.
Ejaculate Inside An Anus
To ejaculate inside an anus is quite different than a pussy. Actually, my cock can not reach the bottom of her ass contrary to her pussy. Therefore, when comes the moment to ejaculate, the feeling is awesome and different. All of my dick disappears in her asshole while I am pushing to fill her with cum. And, there is no wall to push against when your semen goes out. So the feeling on your penis glans is quite different and very enjoyable. I really have the feeling of filling her with semen. This is awesome!