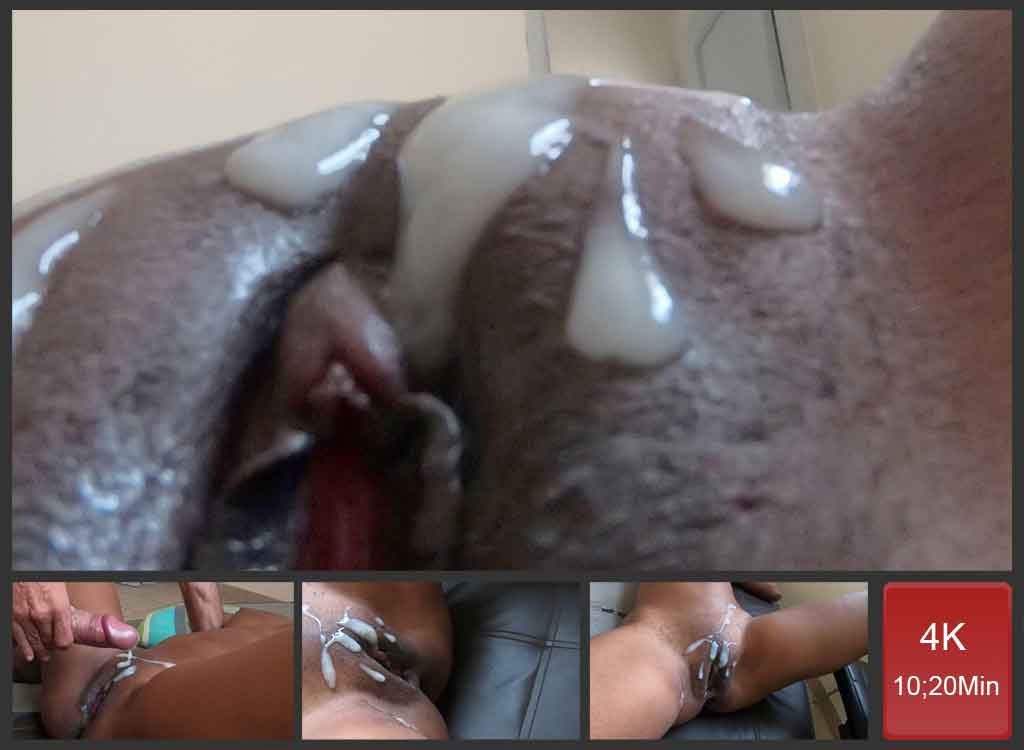 Thick Cumshot on Shaved Black Pussy
Today I am ready for a thick cumshot on my black shaved little whore from Africa. As usual, I don't cum for a week in order to maximize the juice in my testicles. I love thick cumshot because of black and white contrast. White sticky cum on black soft vagina skin is a kind of very artistic artwork. So that shy little lady with her perfect ass is good to fuck. Her ebony pussy is very narrow and tight. I love to push in my hard cock, opening her lips, watching my cock penetrating inside until I reach the bottom!
Tight Shy Vagina
I kind of love shy girls. They are docile and don't speak. She lies down on the couch, opening her legs for me. I rub my dick on her opened lips and get hard on it. Her pussy hole is so tight I have an issue to push it in without tearing her lips apart. Once inside, it's pretty good to see that she is not very deep. I can barely introduce half of my penis without knocking the bottom of her hole. She 's so tight I can't last much penetrating her without coming.
Thick Sperm Drops
As far as I don't want to jerk inside. I remove my cock and toss thick drops of creamy semen all over her tight ebony vagina. I love to see my cock propulsing that white semen on her skin. The contrast between white cum and brown skin is enjoyable while the orgasm is shaking my balls. Sperm is sticking on her lips, her skin without slippering down. The juice is dense and very consistent. I love it like that. I am going to fuck that black and shy bitch some more times before tossing her away!