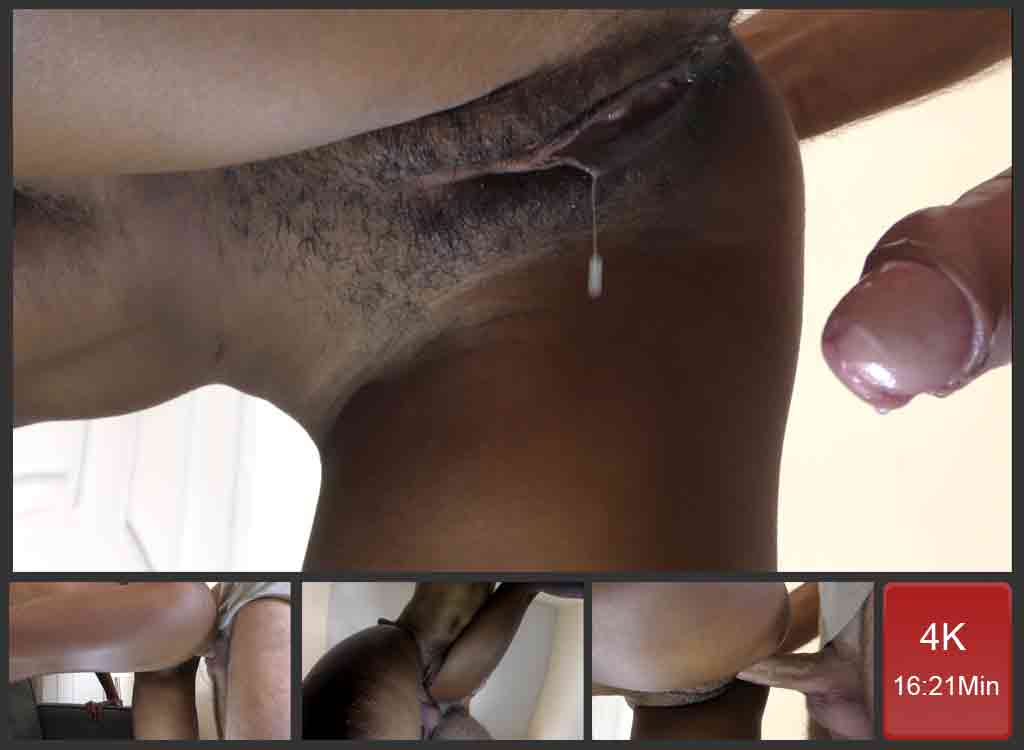 Sperm Dripping Out Of Black Cunt
I am so addicted to that African chick, I can't help fucking her, cum inside her, and watch sperm dripping out. Therefore I decided to fill her up with my hot cream once more. Anytime that pussy opens her leg, my penis starts getting hard and ready to spit hot milk deep in her. Today her pussy is especially tight. My cock feels it when intruding in her cooky. In addition to that, I feel her bearing my dick, and I love that. Morning cock is the hardest cock, she knows it, I know it, and love to fuck her at that time of the day.
Fuck From Behind
What is better than grabbing her hip to push inside? I guess nothing is. So I grab her hip and start working her strawberry with my hard shaft. As usual, my balls are full and ready to expel all my sperm available in her womb. This girl is a real sperm bag and I enjoy filling it as much as I can. I tried to negotiate for anal sex, but she definitely doesn't want to. Before encountering another chick who can bear my cock inside her ass, I do her as much as I can.
Ejaculating Inside A Black Vagina
After some minutes of pushing my dick as deep as I can, I feel the moment has come to fill her with hot cream. I definitely pull her hip back while I push my dick in, trying to pierce her cunt. My sperm is filling her hole. I feel the heat wrapping around my penis. That girl is so good to cum in, I really can't stop it. When I pull back my cock, the hot cum is flowing out of her. Some extra drops remain stuck on her pussy lips. Even after cuming, my cock is still hard, and I use it to clean all the semen out of her!