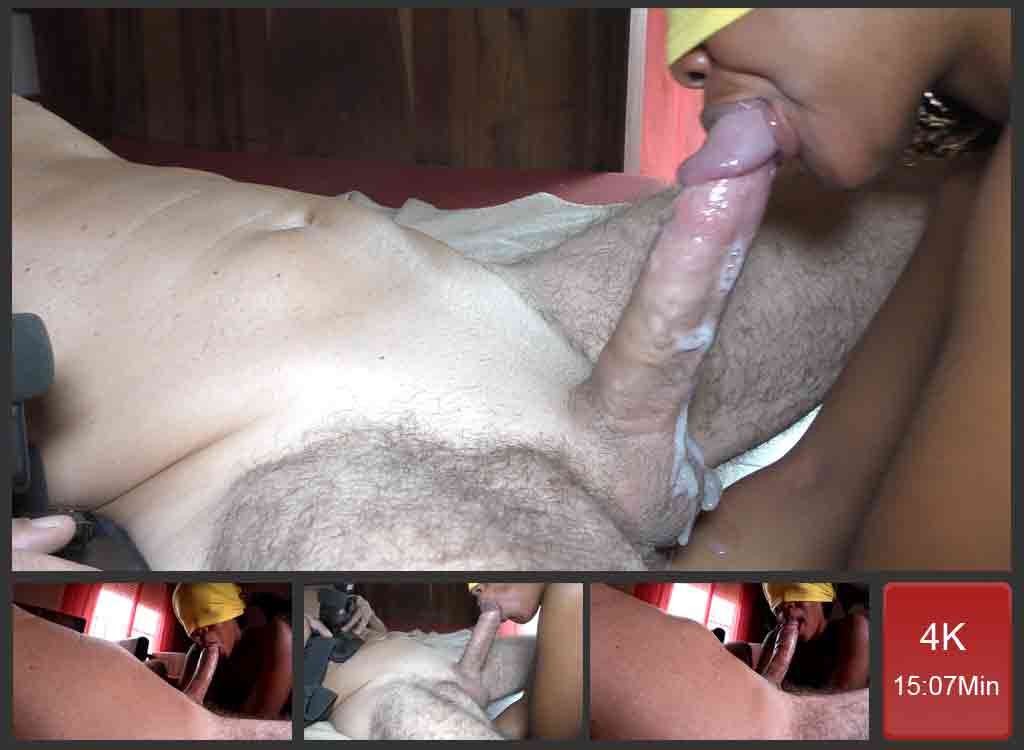 Ebony Mouthful
Ebony Mouthful. My black oral slut is ready to give Daddy his Friday reward. Kneeling down between my legs, she is wise and devoted to giving me the best of herself. I do love blowjobs because it is something different from fucking. When I fuck I always push in hard to send my semen deep inside her orifice. When she blows me, this is the opposite drill. I am holding back my semen as much as possible to make the drill last more. Whenever she blows my cock, she pumps in to extract the juice. And eventually, her mouth is provided with a very skilled tongue which is moving inside the orifice. This never happens either in her pussy, or in her asshole.
Blow My Cock
Here we are, my cock is hard as wood, and her mouth is moving up and down on it. I am fighting the hell not to jerk all at once. She is so talented with her mouth, I feel very lucky. Nevertheless, I know I won't be able to hold back my orgasm any longer because my balls are tight and my body is claiming for a purge. Therefore, I just let the pleasure climb slowly in me. I am staring at her mouth wrapped around my dick while she keeps on pumping Daddy.
My Semen In your Mouth
Here we are again. She is pumping hell and the orgasm is rapidly invading my down belly. I just moan while the first jerk rushes into her mouth. She keeps on working the rod, which is spitting thick sperm in her mouth. Because she is the best, she keeps on pumping while my penis glans is under orgasm pleasure. When you fuck you insert your sperm inside. When she blows my cock, she extracts the juice from me!